With EPA grant, Rowan chemical engineers work to minimize waste
With EPA grant, Rowan chemical engineers work to minimize waste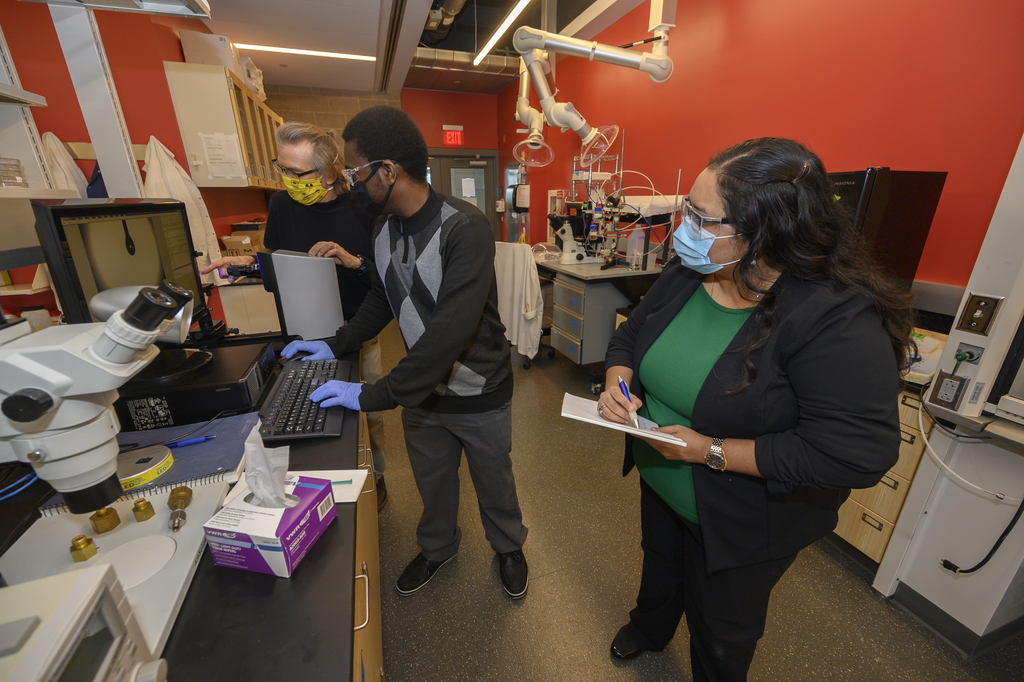 From left, Dr. Kirti Yenkie, assistant professor, supervises as chemical engineering senior Anthony Wylie works in a lab with Professor Robert Hesketh at Rowan University. Yenkie leads an EPA-funded research project seeking to optimize pipe flushing operations.
Is it possible to reduce waste from petroleum and lube oil production? Dr. Kirti M. Yenkie, assistant professor in Rowan University's Department of Chemical Engineering, has some ideas. 
Yenkie and her team of chemical engineering researchers recently received a $299,974 two-year grant from the U.S. Environmental Protection Agency for a project to optimize pipeline cleaning and flushing operations that could slash waste generation and save the petrochemicals and lube oil industry millions of dollars.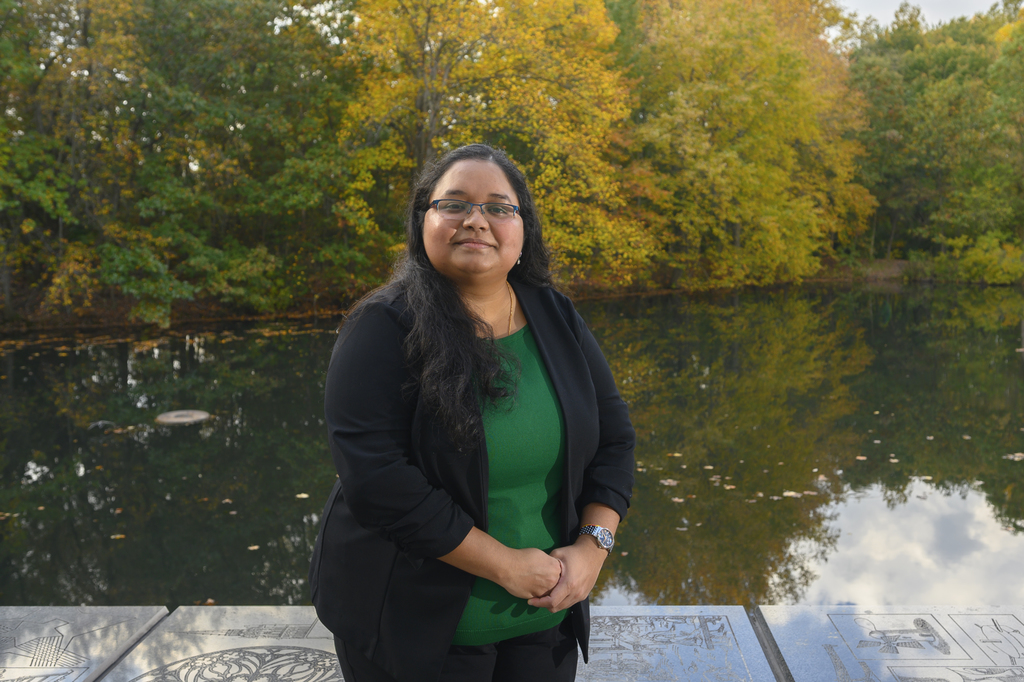 "We're finding ways to minimize the effects of lube oil downgrade and wastes on the environment and to use these resources judiciously," Yenkie said. 
Car engines, railway engines, aircraft, industrial machinery, and wind turbines need lubricating oils to keep running. Each type of system uses a different kind of lube oil, each with distinct specifications. 
A typical lube oil blending and packaging facility might make 50 different products, but have only three production units. Every time the facility has to shift one of these units to package a different product, the pipeline cleaning and flushing process results in some downgraded oil. 
Yenkie's team is using a two-pronged approach to minimize the downgrade of lube oil products, exploring both engineering design solutions and the chemistry of the components used in the cleaning and flushing process. 
Yenkie's work to design new pipeline cleaning and flushing processes began in September 2019, through a collaboration with industry. 
If Yenkie's approaches were implemented throughout the EPA's Region 2, she estimates such measures could save companies around $10 million and reduce waste by as much as three million pounds. 
"We hope these solutions can be utilized in auto repair shops and oil-based paint industries that have historically used outmoded methods for cleaning and disposal," Yenkie said.
Yenkie's research team includes co-investigators Dr. Robert Hesketh, Dr. C. Stewart Slater and Dr. Mariano Savelski, as well as five undergraduate students. Swapana S. Jerpoth, a second-year doctoral student at Rowan, has also worked on the project since 2019. 
"The intellectual challenge associated with this project requires a high level of creative thinking and allowed me to learn computational tools and integrate the experimental findings with programming and simulation," said Jerpoth, who expects to graduate with her Ph.D. in chemical engineering in 2023. "Working on this project has provided me the opportunity to apply the theoretical concepts of chemical engineering to real-world problems that industry and society need to solve."