Pre-Thanksgiving COVID-19 testing for employees and medical school students
Pre-Thanksgiving COVID-19 testing for employees and medical school students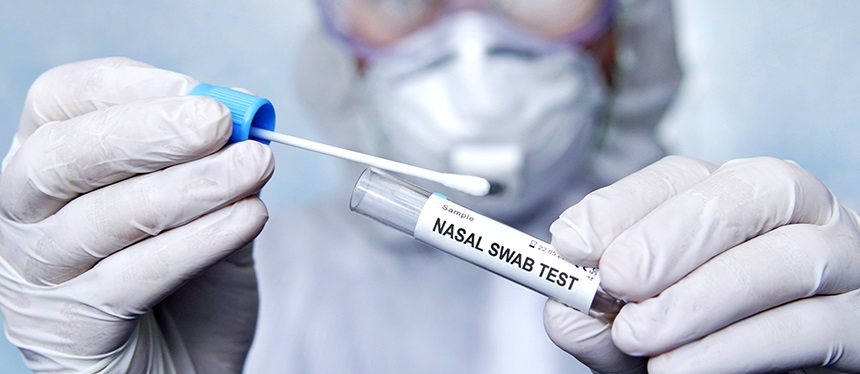 Employees and medical school students can sign up to receive COVID-19 nasal swab tests through LabCorp Employer Services.
Rowan University has partnered with LabCorp Employer Services to provide free at-home, self-collected COVID-19 testing for employees and medical school students. Nasal swab tests from Pixel by LabCorp can be ordered online here. The visitor access code to create your account is rowan. For more information about the testing process, contact LabCorp's customer support at 1-844-251-6524.
How testing works
The kit, which will be delivered to homes and returned to the lab via FedEx, includes all of the supplies you will need, including detailed instructions to complete your self-collection. Upon completing your test and securing it in the postage-paid, pre-addressed FedEx return package, you will deliver it to a FedEx drop box. All instructions will be in your package.
Timing
According to LabCorp, if you order the test by 3 p.m., it will be sent overnight and delivered to your home by FedEx the next day. If you order after 3 p.m., it will be shipped the following morning.
Completed nasal swab tests must be delivered to a FedEx drop box the same day you collect your sample. You will be able to track your sample on the LabCorp web site.
Results
Once received by the lab, results will be available on the secure, online HIPAA-compliant portal where you requested your kit. You will receive an email when your kit has been received and results are ready to view. Results will be available in two to four days. If your test comes back positive for COVID-19, a health care professional will contact you to help you with next steps. Rowan also will be notified about a positive test result.
About testing
Please understand that a negative test does not tell the whole picture. The incubation period for COVID-19 is 2-14 days, meaning there is a window where someone could be infected and still test negative. A test is simply a snapshot in time.
Stay vigilant
As always, to reduce your risk of contracting COVID-19, public health officials recommend reducing the number of potential exposures you may encounter, wearing a mask, focusing on physical distancing and remaining vigilant.