RowanSOM reaches out to population at highest risk of HIV/AIDS
RowanSOM reaches out to population at highest risk of HIV/AIDS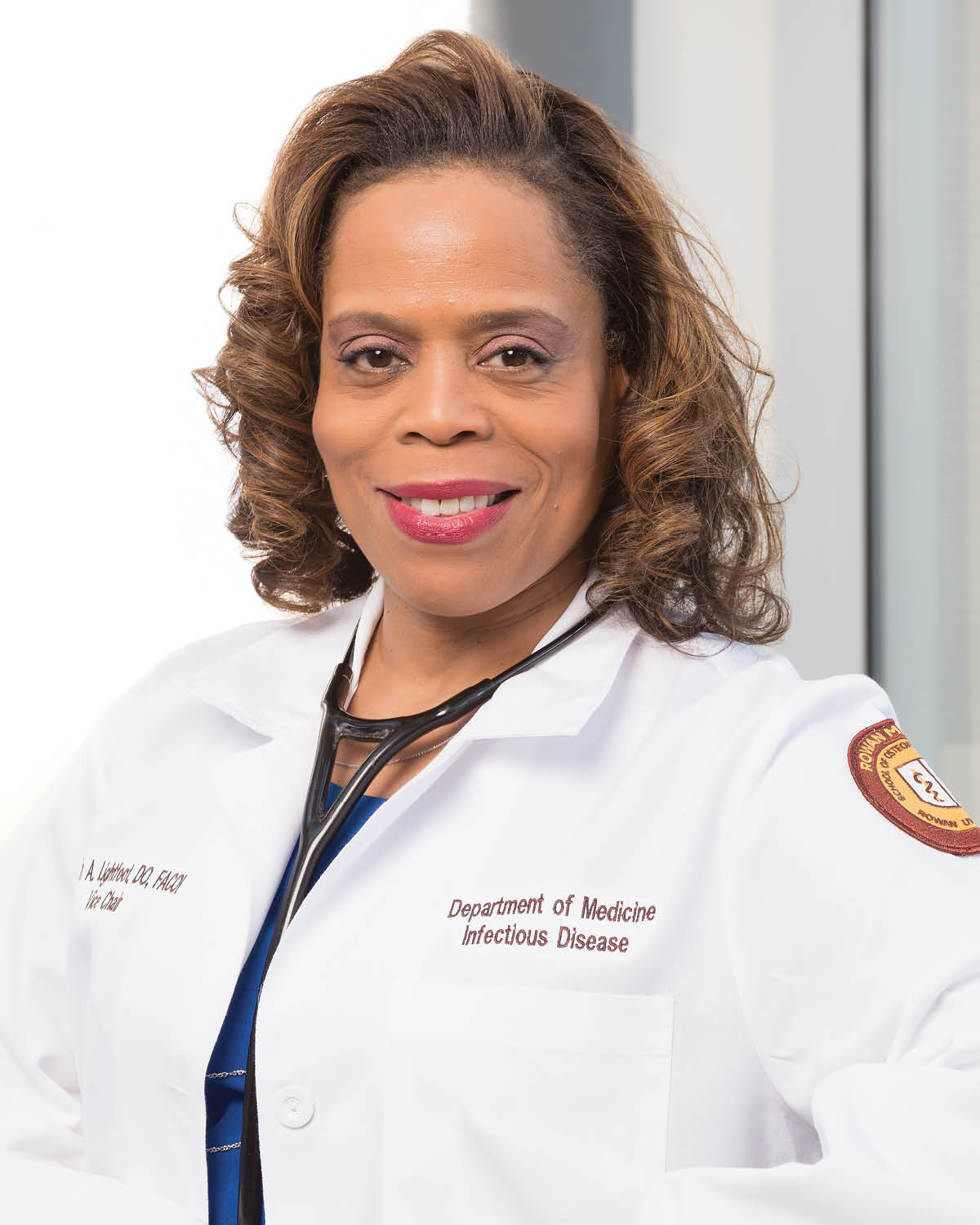 Dr. Judith Lightfoot, chief of infectious disease at Rowan University School of Osteopathic Medicine, Stratford, N.J.
With a new $1 million grant from the Substance Abuse and Mental Health Services Administration, Rowan University School of Osteopathic Medicine is partnering with the Atlantic County Sheriff's Department and other community organizations to provide prevention services to minority boys and young men at highest risk for substance use and HIV. 
By focusing on this hard-to-reach population, RowanSOM's chief of infectious disease, Dr. Judith Lightfoot, hopes to address a persistent problem: serious health disparities for Black and Latino patients, who account for more than three-quarters of New Jerseyans living with HIV/AIDS, according to the New Jersey Department of Health.
Though the state's number of newly diagnosed patients continues to decline, the true number of infected individuals remains unknown. That untested, undiagnosed population most worries Lightfoot, who has provided HIV/AIDS care in South Jersey since the 1990s. 
This year, Lightfoot began treating seven patients under age 30, all newly diagnosed with HIV. And recently, she met a new patient with Kaposi sarcoma, a skin lesion commonly developed by people with full-blown AIDS—a symptom she hadn't seen in two decades and an indicator that the epidemic is still silently spreading in New Jersey. 
"We haven't been able to do the work of prevention like we used to. That's why these dollars are so important," said Lightfoot, whose staff persuaded the sick young man into care. 
The grant targets people at high risk of contracting HIV: minority males, ages 13 to 24, who have sex with men or who are IV drug users. Such prevention work requires sensitivity, persistence, on-the-spot testing and results, and treatment that manages to hurdle over barriers, such as lack of insurance, Lightfoot explained. 
"I'm not letting go until they are in front of me," Lightfoot stressed. "This is critical."   
The federal grant will support a prevention navigator who will seek to bring services to at least 1,500 individuals over the next five years in their schools, workplaces, farms, churches and communities throughout New Jersey. 
Funding is also set aside to bring at-risk individuals to RowanSOM's Stratford clinics for substance use disorder counseling and treatment, as well as prevention education and specialized medical care. Though the grant targets a specific population, Lightfoot's infectious disease clinic is available to confidentially treat anyone, young and old.  
"We have a team that will embrace you and make you feel comfortable and at home," Lightfoot said. 
As for the clinic's newest project, "we have a lot to do," said Lightfoot, who views HIV/AIDS care as her duty and responsibility. "I'm excited to participate in this work."