NCAA selects Rowan to host 2024 field hockey national championship
NCAA selects Rowan to host 2024 field hockey national championship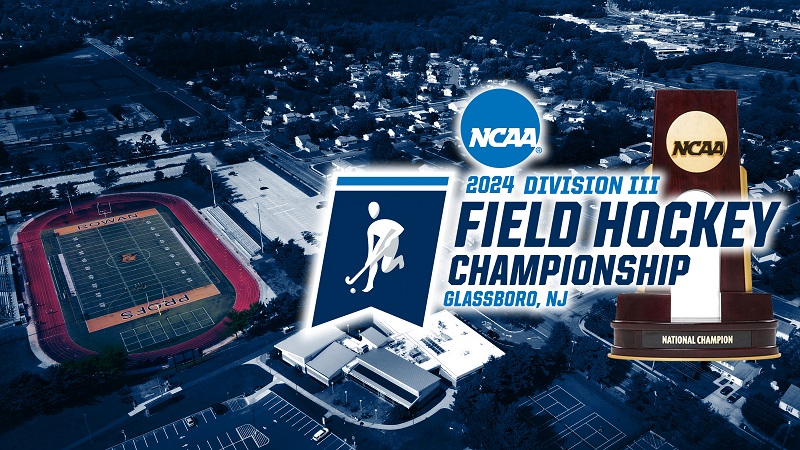 Rowan University has been selected to host the 2024 NCAA Division III Field Hockey Championship, with the semifinal and final rounds to be held at Coach Richard Wackar Stadium.
For only the third time in its history, the NCAA undertook a site selection process where most of its championships were put out for bid at the same time.  This week's announcement consists of host site selections from 2022-23 to 2025-26, which included more than 450 selections for preliminary rounds and final sites of predetermined championships in Divisions I, II and III.
"It is a great honor for Rowan to host the 2024 NCAA Field Hockey Championship. This selection is a reflection of not only our outstanding athletic history, but also of our highly respected administrative team and facilities that have proven themselves as excellent hosts for NCAA events. Penny Kempf, our senior women's administrator, led this successful application in a very competitive process," said interim director of athletics Dr. John Giannini. 
This marks the first time ever that the University will host the final rounds of the NCAA Field Hockey Championship.  The Rowan field hockey team won the national title in 2002 and the Profs have advanced to the NCAA Tournament 19 times, while making semifinal appearances in 2018, 2000 and 1998.  
The NCAA received more than 3,000 bid submissions from NCAA member schools, conferences, sports commissions and cities vying to host predetermined rounds for 86 of the NCAA's 90 championships. The sites were selected by the respective NCAA sports committees and approved by the divisional competition oversight and championships committees.
The NCAA sports committees made the nearly 450 selections of host sites based on criteria that included the ability to create an outstanding experience for student-athletes, along with adherence to NCAA sport-specific bid specifications.  Specifications can include, but are not limited to, providing optimal facilities; ease of travel to the location and ample lodging; and adherence to NCAA principles, which include providing an atmosphere that is safe and respects the dignity of all attendees.
For the complete list of NCAA championship sites, click here.