ASCEND program increases access for underserved populations through regional partnership
ASCEND program increases access for underserved populations through regional partnership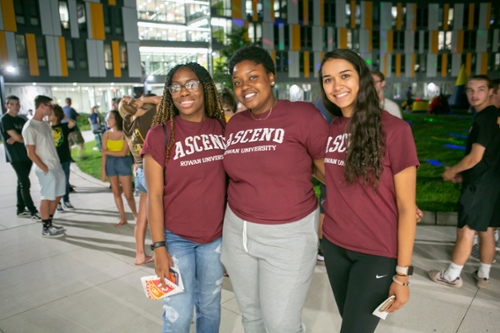 Students in Rowan's ASCEND program
Rowan University's ASCEND program, led by Senior Director Dr. Dawn Singleton, has partnered with the Greater Philadelphia Louis Stokes Alliance for Minority Participation, a coalition of regional college and university educators whose work is to increase access to a four-year STEM degree.
The Alliance received a $3.2 million National Science Foundation grant in August that will help fund research and access initiatives over the next five years at key Philadelphia-area colleges and universities including Rowan, Drexel, the University of Pennsylvania and Temple.
Rowan's ASCEND (Achieving Success through Collaboration, Engagement and Determination) program aids students from underserved communities in a variety of ways, including through intensive counseling, success coaching, leadership development, mentoring, tutoring and developmental workshops.
Partnership with the Alliance will further those opportunities, Singleton said, helping Rowan to not only support students as they complete their undergraduate degree but encouraging them to move on to graduate programs.
"Our role will be to continue supporting and exposing students to the STEM fields," said Singleton, one of 12 co-Principle Investigators whose work will benefit from the NSF funding. "Our support helps students from underserved communities persist in their majors, particularly in the STEM fields."
Careers in STEM (science, technology, engineering and mathematics) fall within a wide swath of good-paying, rewarding fields and include such tracks as medicine, dentistry, engineering and computer science.
Singleton said she and other Alliance members meet once per month to brainstorm ways to further increase access and support for students within their programs.
"The students' needs are similar at all of the schools," said Singleton, below. "Some underrepresented students face both intrinsic and extrinsic challenges, such as their sense of belonging or fit in STEM or preparation and institutional variables."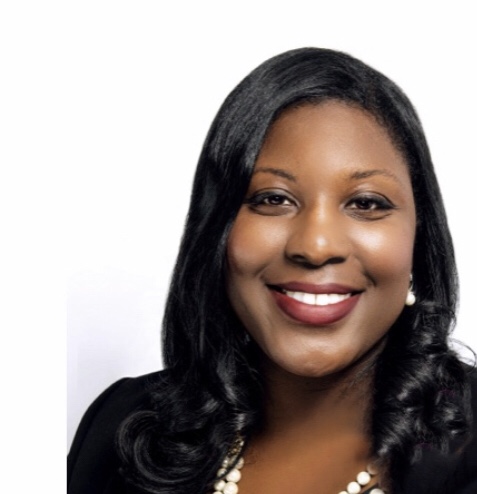 To address those issues, Rowan provides students access to a variety of academic counseling sessions, workshops, seminars, conferences and social events throughout the year, she said.
The University also offers a four-week, residential summer program for incoming students known as STAR (Science and Technology at Rowan) for first-generation and underrepresented students that provides an overview of classes like chemistry, calculus and physics, which can be especially challenging.
"These courses can be make or break but we are intentional about creating a supportive learning environment to reinforce skills and academic confidence so all of our students can succeed," Singleton said. "Through STAR, we introduce them to the rigor of the college-level courses, while providing resources to assist in their academic transition."
Singleton said Rowan's ASCEND program will receive $200,000 through the NSF grant over five years, funding that will impact students in transformative ways.
"Part of what we're doing is providing more offerings for enrichment," she said. "This will include more opportunities for conferences, internships, research experiences, and important faculty mentorship."