Rowan prof appointed to Team USA's inaugural Council on Racial and Social Justice
Rowan prof appointed to Team USA's inaugural Council on Racial and Social Justice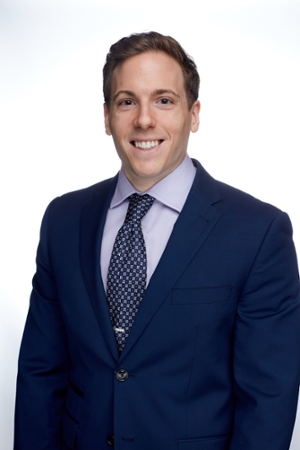 Dr. Yannick Kluch, an assistant professor in the Ric Edelman College of Communication & Creative Arts, is one of just six college and university thought leaders appointed recently to the inaugural Team USA Council on Racial and Social Justice by the United States Olympic & Paralympic Committee.
A joint release from the USOPC, Athletes' Advisory Council, National Governing Bodies and the U.S. Olympians & Paralympians Association noted that the 44-member council will address rules and systems within the Olympic and Paralympic movements that create barriers to progress.
Key among these goals is "working collaboratively to provide solutions and recommendations with the aim of eradicating social injustice and cultivating change through strengthened athlete voices," the groups noted.
The new council will focus on four priorities: the right to protest and demonstrate; athlete voice and advocacy; institutional awareness and cultural change; and racism and acts of discrimination. 
Kluch, the lead faculty consultant within Rowan University's Center for Sports Communication & Social Impact, came to Rowan after serving with the NCAA's Office of Inclusion. Prior to joining the NCAA, Kluch created We Are One Team (WA1T), an award-winning initiative that utilizes sport to promote diversity, inclusion and social justice on college campuses.
"It's more crucial than ever for athletes in particular to take a stand," Kluch said. "They are leaders in their community and right now the U.S. is facing continued struggles with racial justice and racism."
He said the council will discuss opportunities for peaceful protesting to create positive change, noting that, for many athletes, sitting on the sidelines is not an option.
"Athletes, especially those with racially minoritized identities, are often portrayed as one dimensional and told that they should just focus on playing," Kluch said. "We hear the term that they should 'shut up and dribble.' For many, they cannot separate their identity of being a Black man or Black woman in America with being an athlete. And I strongly believe that they should be speaking out, using their voice."
Kluch, who believes his service on the council will undoubtedly inform his role within the classroom, said his appointment to the group is already a highlight of his career.
"There are few moments when you know the work you're doing is impactful but this is one of them for me," he said. "For me, it's about how can I make the world a better place, promote social justice, and I'm absolutely honored to help drive these efforts."
The council consists of 23 Team USA athletes, five Team USA alumni representatives, five NGB representatives, five USOPC liaisons and six external consultants and thought leaders – all serving in voluntary roles.
Kluch believes that his service on the council will not only help foster greater respect within and for collegiate and professional athletics but will serve the goals and mission of Rowan University.
"Just being listed among the social justice giants on this council raises our profile in terms of racial justice and inclusion, especially in the sports space," he said.