Rowan engineers seek to revolutionize education using artificial intelligence
Rowan engineers seek to revolutionize education using artificial intelligence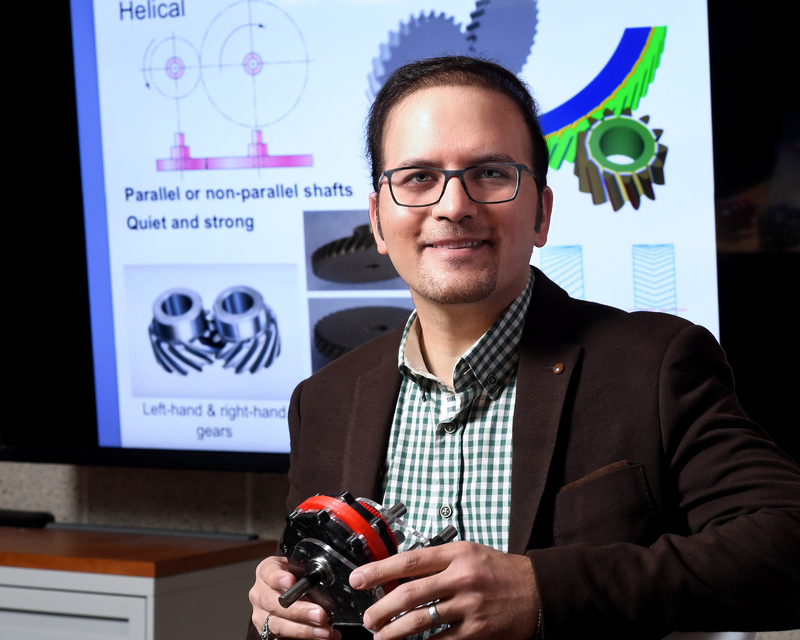 Amir K. Miri, Ph.D., assistant professor at the Henry M. Rowan College of Engineering
A Rowan researcher is exploring ways to improve instruction using commonly used technology and artificial intelligence — with financial backing from the National Science Foundation's Innovation Corps program. 
Dr. Amir K. Miri, a mechanical engineering assistant professor at the Henry M. Rowan College of Engineering, recently received a $50,000 I-Corps grant to measure the market demand for his proposal. The program helps scientists interested in commercializing their ideas.  
Funding for Miri's project arrives as educators worldwide are grappling with the sudden transition to remote learning, due to the novel coronavirus pandemic. 
The pandemic's disruptions to classrooms makes the need for such a teaching solution "even more critical," said Miri. 
"Student engagement is becoming harder in remote teaching," Miri noted. He is working to devise a tool to measure student engagement and progress, so instructors can quickly offer support and guidance to struggling students, as well as identify students with special talents. 
Miri's proposed technology uses a combination of artificial intelligence tools, such as computer vision, deep learning, machine learning and natural language processing to analyze students' behavior.
With an AI teaching tool to assist them, educators can automatically help students and answer questions, said Dr. Seyyed M. Salili, an artificial intelligence scientist and serial entrepreneur, who is collaborating with Miri on the project.
"This is going to save a lot of time for the professor," Salili said.
Maggie Stadlman, a Rowan mechanical engineering student, is working under the supervision of Miri and Salili as part of her junior engineering clinic course. She's intrigued by the idea of a solution that could offer automatic feedback to instructors.  
"I could not imagine being a professor and trying to gauge where everyone is … it must be a nightmare, especially when you go into that Zoom call and everyone's 'mic-off, camera-off,' and you're just talking to a bunch of black screens," said Stadlman, who usually keeps her camera turned on during Zoom lectures to improve communication with her professors.
Students might not be willing to admit they need help, said Stadlman, "but the AI won't lie." 
Miri's project — and a newly awarded proposal for a mixing pen to deliver biomaterials — are Rowan's eighth and ninth national I-Corps grant projects in three years, said Dr. Yatin Karpe, director of Rowan's technology commercialization administration. 
That's an indicator of Rowan's rapid growth as a research institution, Karpe said, one that's seeking practical innovations to impact society and generate startups. 
"We are linking the real world through the research that's being conducted in our labs," Karpe said. "The I-Corps grant is a bridge between the labs and the marketplace."