Department of Education grant to help Rowan, RCBC establish Global Security program
Department of Education grant to help Rowan, RCBC establish Global Security program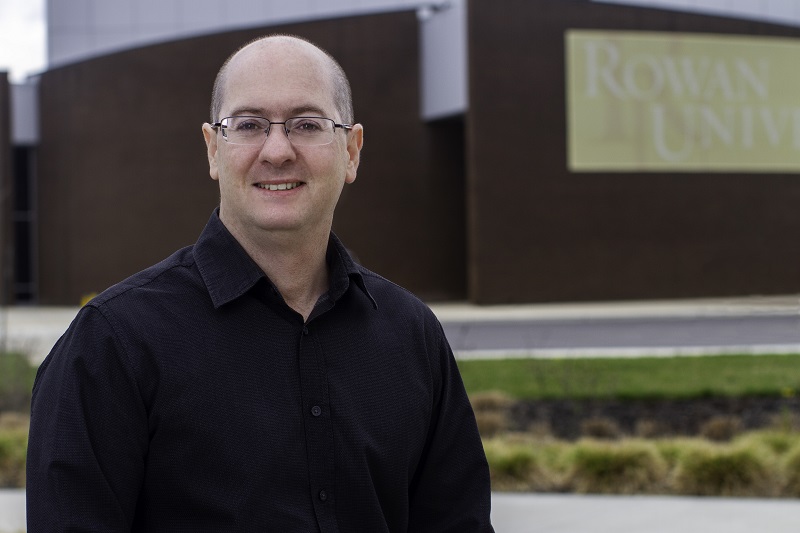 Lawrence Markowitz will lead the development and implementation of a robust Global Security and International Studies program with Rowan University and Rowan College at Burlington County. The work will be aided by a $286,412 grant from the U.S. Department of Education.
A three-year, $286,412 grant from the U.S. Department of Education will help Rowan University and Rowan College at Burlington County (RCBC) establish a Global Security and International Studies program focused on health, environment and emergency response.
The project "integrates a targeted study of global health threats, environmental dangers and emergency response" into the University's popular and growing International Studies Program, according to Lawrence Markowitz, chair of political science and economics and principal investigator on the grant.
"This grant will enable us to become a leading undergraduate center in global security for years to come as we develop a set of integrated, dynamic, undergraduate programs that enables students to meet 21st century global security challenges."
The institutions will work together to create an innovative and interdisciplinary global security education in areas of global health, environment and emergency response—all sought after and much needed fields in global security.
The curriculum will include the expansion of language courses—Arabic, Chinese and Spanish for medical personnel and emergency response—that are specific to global security. Additionally, global security content will be integrated into study abroad and faculty-led overseas programs and a Global Studies major will be established at RCBC. A website will be developed to provide online consultancy resources for administrators, staff and students with an interest in global security and international studies.
By zeroing in on the interrelated areas of health, environment, and emergency response, the program can focus on a host of topics. Among them, global climate change, pollution, violence, population displacement, food security, global pandemics, migration and border control, homeland security and the politics of governing those interrelated security threats by states and international agencies.
The program will be housed in Rowan's International Studies Program in the College of Humanities & Social Sciences and directed by Markowitz and History Professor Kelly Duke-Bryant, coordinator of International Studies. It will be jointly managed by RCBC's Division of Liberal Arts, led by Brandon Chapman, a cultural anthropologist who is program coordinator of sociology and anthropology.
The team developing the program includes faculty members from World Languages, sociology, and the School of Earth and Environment.
At Rowan University, the grant will help establish an interdisciplinary Concentration in Global Security for international studies majors, a Certificate of Undergraduate Study in Global Security; and the addition of two interdisciplinary courses in International Studies: "Global Security Clinic" and "Politics, Pathogens and Pandemics of the World."
Designed by Markowitz, the clinic course will be patterned after Rowan's engineering clinics, combining theory, method and content from a host of disciplines.
Five new language courses will be developed at Rowan and RCBC as part of the Global Security program. Additionally, a foreign film series at RCBC and a series of speakers, including an annual distinguished lecture in global security, will be established at the University.
"Many International Studies majors seek positions relating to global security in the State Department, the CIA, the FBI or the UN," Markowitz says, adding that students have expressed an interest in studying climate change and global pandemics, as well as issues of global security, including migration and the international drug trade.
"The program would allow students to pursue their interests in a focused way and apply what they learn to the workforce," says Markowitz. Moreover, intensive language study opens up career avenues for International Studies majors.
"The project adapts the training in global security more directly to 21st century security challenges that require a mix of language study, area and cultural knowledge and technical expertise."