Inaugural program to launch Women in Communication Center Oct. 14
Inaugural program to launch Women in Communication Center Oct. 14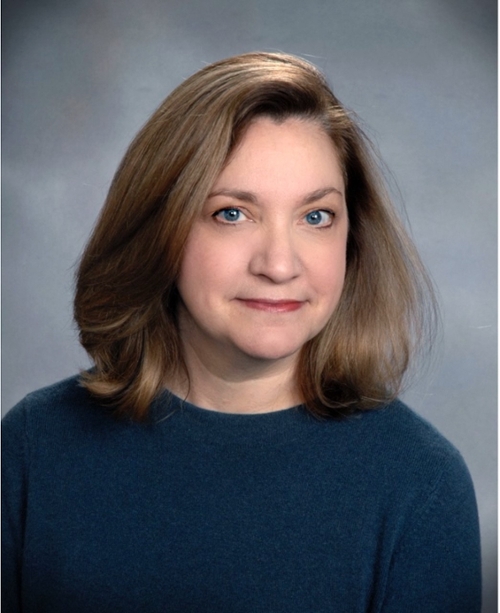 Dr. Julie Haynes leads new center for women in communication.
Starting this fall, the Ric Edelman College of Communication & Creative Arts at Rowan University has a new center addressing professional opportunities and challenges for women in communication.
The Center for the Advancement of Women in Communication at Rowan University was founded in association with Rowan alumna and benefactor Dr. Lillian Lodge Kopenhaver, who heads the eponymous Lillian Lodge Kopenhaver Center for the Advancement of Women in Communication at Florida International University in Miami.
In celebration of the new center, the college will host "100 Years of Speaking through the Ballot: Women and Political Communication," Wednesday Oct. 14 at 11:00 am via Zoom (https://fiu.zoom.us/meeting/register/tJ0rc--rpjIpHdLwjo6kFD1pFeBQfwek-S4U).
The program will feature Dr. E. Michele Ramsey, associate professor of Communication Arts and Sciences at Penn State – Berks, who will discuss her research on women's suffrage and political cartoons; and Heather Simmons, Rowan director of Business Outreach and a Gloucester County Freeholder.
Dr. Julie Haynes, a Rowan Professor of Communication Studies and Women & Gender Studies who will head the new center, said it developed in partnership with the FIU program that Kopenhaver founded.
 "Any time you expose young women to role models in an industry you get them to aspire to the same successes available to them," Haynes said.
She said examples of successful Rowan alumnae in communication are vast and include Kopenhaver, Sue Kroll (a former president of worldwide marketing for Warner Bros. Pictures) and bestselling author Jean Edelman who, along with her husband Ric, donated $10 million to the college in 2019.
Still, Haynes said, students do not always know about those trailblazers or see themselves blazing their own.
"We want to raise awareness to these issues, to expose young women to role models who are successful in their fields and to provide networking events," Haynes said.
Haynes said the new Center will explore a variety of concerns to women such as gender and pay inequity in communication, sexual harassment and Title IX issues.

It will add to a growing number of special centers at Rowan including the Center for Sports Communication & Social Impact, the Rowan Center for Holocaust and Genocide Studies and the Interfaith and Spiritual Exploration Center.
Haynes, who teaches Images of Gender in Pop Culture, Women and Gender in Perspective and a Hitchcock and gender course that explores the celebrated filmmaker's work through a critical lens, said the Center for the Advancement of Women in Communication serves a vital need.
"Rowan is positioning itself at the forefront of diversity and inclusion issues,"
 Haynes said. "This center helps address issues within communication fields and builds on an important and growing bond between our University and FIU, two dynamic institutions."