Rowan students are researching through a pandemic summer
Rowan students are researching through a pandemic summer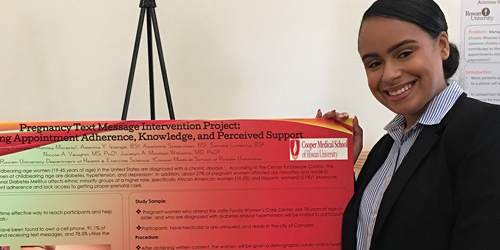 Shelly Castillo, a rising senior, is working with Dr. Nicole Vaughn on a research project this summer. Below, Randolph Bushman is pursing research at home.
With support from federal and private grants, some Rowan University students are hard at work this summer on paid research projects. 
For some projects, work never stopped, noted Dr. Tabbetha Dobbins, interim vice president for research at Rowan University. 
"Even though we had shut down research these past few months, Rowan researchers have been conducting their research from home when possible," Dobbins said. 
Dr. Vasil Hnatyshin, a Computer Science professor, oversees nine students assigned this summer to various projects related to the application of machine learning to pharmaceutical science. Computer science research is done remotely. All they need is a computer with internet access.  
Under the direction and financial support of Bristol Myers Squibb, students work about 20 to 25 hours a week and are paid at a competitive hourly rate. Student researchers have opportunities to publish scientific papers and gain professional experience in their fields of study.  
"It's an awesome opportunity for the students," said Hnatyshin. "They get to work on real problems, and the company uses the algorithms we develop. I think it's an invaluable experience for the students."  
Elvin Torres, a senior majoring in Computer Science, is spending his summer designing an algorithm to automatically recognize abnormalities when comparing images of zebra fish, laborious and tedious work that's now done by hand. This algorithm will improve drug discovery research productivity addressing the safety of newly developed pharmaceuticals. 
"It really prepares us for how to solve problems in the real world without any help from anyone," Torres said. "It's just your contributions."  
Randolph Bushman, a rising senior seeking a master's degree in Computer Science, is developing software designed to identify and quantify the chemicals present in a biological fluid. His job is to design an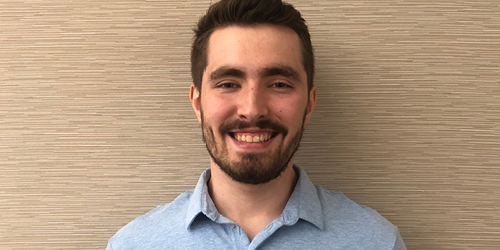 automated algorithm to extract information attributed to a specific compound from large amounts of spectroscopic data. 
"It's like an extra class in the summer," Bushman said. "It's definitely worth it, and I'm also getting paid at the same time."  
Shelly Castillo, a rising senior and Psychological Sciences major, is working with Dr. Nicole Vaughn, in Health & Exercise Science, on a BUILD Health Challenge project designed to increase healthy food access in Camden, through free and low-cost produce, nutrition education and city produce farming. The Roots to Prevention Partnership is funded by Blue Cross Blue Shield, the deBeaumont Foundation, Robert Wood Johnson Foundation, Virtua Health and other prominent organizations. 
Castillo's 10-week paid research position can be done remotely and gives her research experience she'll need when applying for graduate school. That's especially valuable now that so many research internships were canceled due to the pandemic. 
"I'm so thankful that Dr. Vaughn was able to give me this opportunity," Castillo said. 
In the past two years, Castillo has worked with Vaughn, Cooper Medical School of Rowan University's Dr. Jocelyn Mitchell-Williams and medical student Adeima Ibanga on a study to recruit participants and sent text messages to help pregnant women manage health conditions like hypertension and gestational diabetes.
"It was fun. I think I learned a lot," said Castillo, who is also a Rowan EMT. "I loved being part of Dr. Vaughn's lab and the people I worked with. She's so insightful and I learned so much from her, which is why I continue to work with her on research projects with minority communities."      
Alexandra Jackson, a rising senior, is analyzing statistics and interview data for a project designed to understand what motivates faculty to attend professional development activities to foster an entrepreneurial mindset. The work is funded by a grant from the Kern Family Foundation, under the direction of Dr. Cheryl Bodnar, associate professor in Rowan's Experiential Engineering Education Department.
After earning a degree in Electrical and Computer Engineering, Jackson is interested in pursuing graduate school and a possible career in higher education. She believes her research work this summer will get her closer to those goals.    
"People don't have jobs right now, and I do," Jackson said. "I'm lucky … It's going to be huge, especially since it's in the field that I want."