ADVANCE grant uses science to increase diversity among STEM faculty
ADVANCE grant uses science to increase diversity among STEM faculty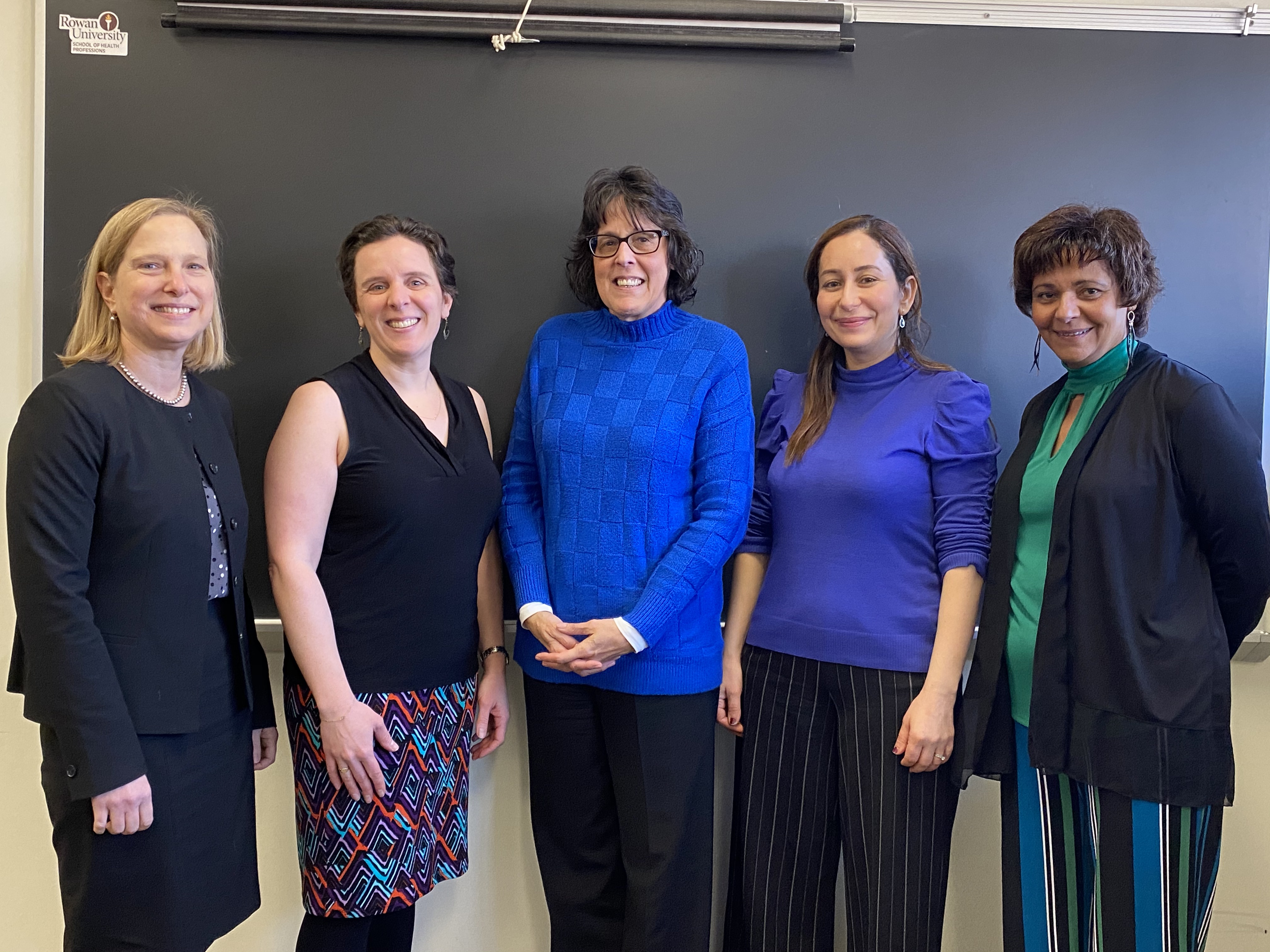 Rowan's ADVANCE investigators include: (from left) Dr. Stephanie Farrell, Dr. Kaitlin Mallouk, Dr. Suzanne Bausch, Dr. Nidhal Bouaynaya, Dr. Nawal Ammar, and (not shown) Dr. Meredith Joppa.
Pay inequity, inadequate family leave policies and persistent gender stereotypes could be slowing the careers of women faculty, or maybe not at all.  
With a new grant from the
National Science Foundation
, a Rowan University research team is investigating whether societal inequities and cultural barriers are hurting advancement for women faculty in the science, technology, engineering and math fields. 
"As a fast-growing research university, Rowan and its leadership believe this is important work," said Dr. Jim Newell, senior vice president for Medical Initiatives and University Research. "We have a supportive president, and a strong track record of applying science and data to identify inequalities, and then fixing them."   
"Diversity, in STEM fields especially, is a challenge everywhere," said Dr. Stephanie Farrell, interim dean of the Henry M. Rowan College of Engineering and a co-investigator on the ADVANCE project. "It's a challenge that we have to address on a national level, as well as an institutional level. Just looking at the data, we want to do a better job in terms of recruiting and retaining diverse faculty. That's really what the ADVANCE grant is all about." 
"The thing that makes Rowan a special place is that this work is so embraced and so valued," Farrell added. "We have such good support from the leadership. That makes it easier."  
Though the majority of Rowan's deans are women, fewer women faculty are middle managers, such as department heads in STEM. And women of color are underrepresented across the board, noted Dr. Suzanne Bausch, vice dean for the College of Science & Mathematics, and the study's principal investigator.
"It's a big issue in STEM faculty, in particular," Bausch said. "There have been times throughout my career when I'm the only woman in the room. You're treated differently. It's why grants like this exist."  
The grant will give the researchers an opportunity to survey faculty, collect data on numerous measures of equity, and build a five-year plan to address any inequities they find. 
"Without data, you can't have the conversation," Bausch said. 
An external evaluator will help the team eliminate bias in the work. The researchers are also exploring how other populations may be affected by stereotyping and implicit bias.
Farrell is already experienced at leading diversity and inclusion efforts on the national and department level. She is the principal investigator for an NSF-funded program at work in Rowan's Civil & Environmental Engineering Department. 
The $2 million Revolutionizing Engineering Departments award envisions diversity to include visible and invisible differences: women, racial and ethnic minorities, LGBTQ+, students with disabilities, and low-income/first-generation college students. 
While the grant is focused on women faculty in STEM fields, Bausch said, "everybody needs to be part of the conversation."  
"There's a lot of data that show that diverse environments and diverse opinions make everything better in terms of education, in terms of bringing up the next generation," Bausch said. "Students want to see people who look like them, and see that they can succeed." 
"In addition to providing funding, the grant positions Rowan as an ADVANCE institution, which signifies the value that the institution places on intersectional gender equity," Bausch said. 
The team members also include Dr. Nidhal Bouaynaya, associate dean for Research & Graduate Studies at the Henry M. Rowan College of Engineering; Dr. Kaitlin Mallouk, assistant professor, Experiential Engineering Education Department (ExEEd); Dr. Meredith Joppa, assistant professor, Psychology, and Dr. Nawal Ammar, dean of the College of Humanities and Social Sciences.