Rowan University adopts test-optional admissions policy for 2021
Rowan University adopts test-optional admissions policy for 2021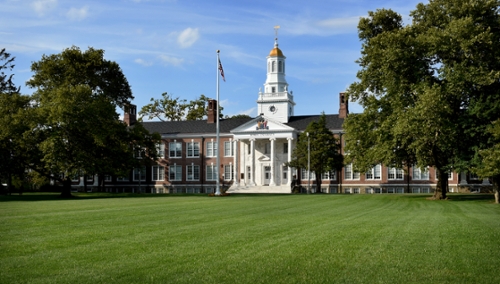 Rowan University is joining the ranks of many of the nation's top colleges and universities in adopting a test-optional admissions policy for 2021.
The decision to make the SAT or ACT exam optional stems from the struggle high school students face this spring to take those tests – the COVID-19 outbreak has made sitting for an exam difficult or impossible.
"Many students and families face challenges due to the pandemic and this policy will alleviate some of the stress involved with the college application process," said Dr. Jeffrey Hand, senior vice president for Student Affairs.
Many top colleges and universities, including Yale, Brown, Cornell and Harvard announced in recent weeks a decision to suspend, for one year at least, the requirement for prospective undergraduate students to submit the standardized test scores due to challenges in scheduling for them.
Rowan's decision to go fully-test optional, and to rely on other means such as high school grades, activities and essays, would apply to freshmen applicants seeking admission for spring or fall 2021.
Rowan has had a test-optional admissions policy for several years, but it has been limited by major and required a minimum 3.5 high school GPA.
Exceptions to the test-optional policy include students seeking admission to Rowan's 3+4 medical program through Cooper Medical School of Rowan University or the Rowan University School of Osteopathic Medicine; homeschooled students; and students applying for admission with a GED.
"While Rowan has always taken a holistic approach to applicant evaluation, more emphasis will now be placed on transcripts, curriculum, GPA, recommendations, essays, activities and leadership," Hand said.
For years, the SAT and ACT tests have been falling out of favor with admissions officers nationwide with many believing that high school transcript, GPA and curriculum provide a better assessment of future success.
For more information, please visit the Rowan University Admissions page.