Researcher to examine pandemic's effects on Black students
Researcher to examine pandemic's effects on Black students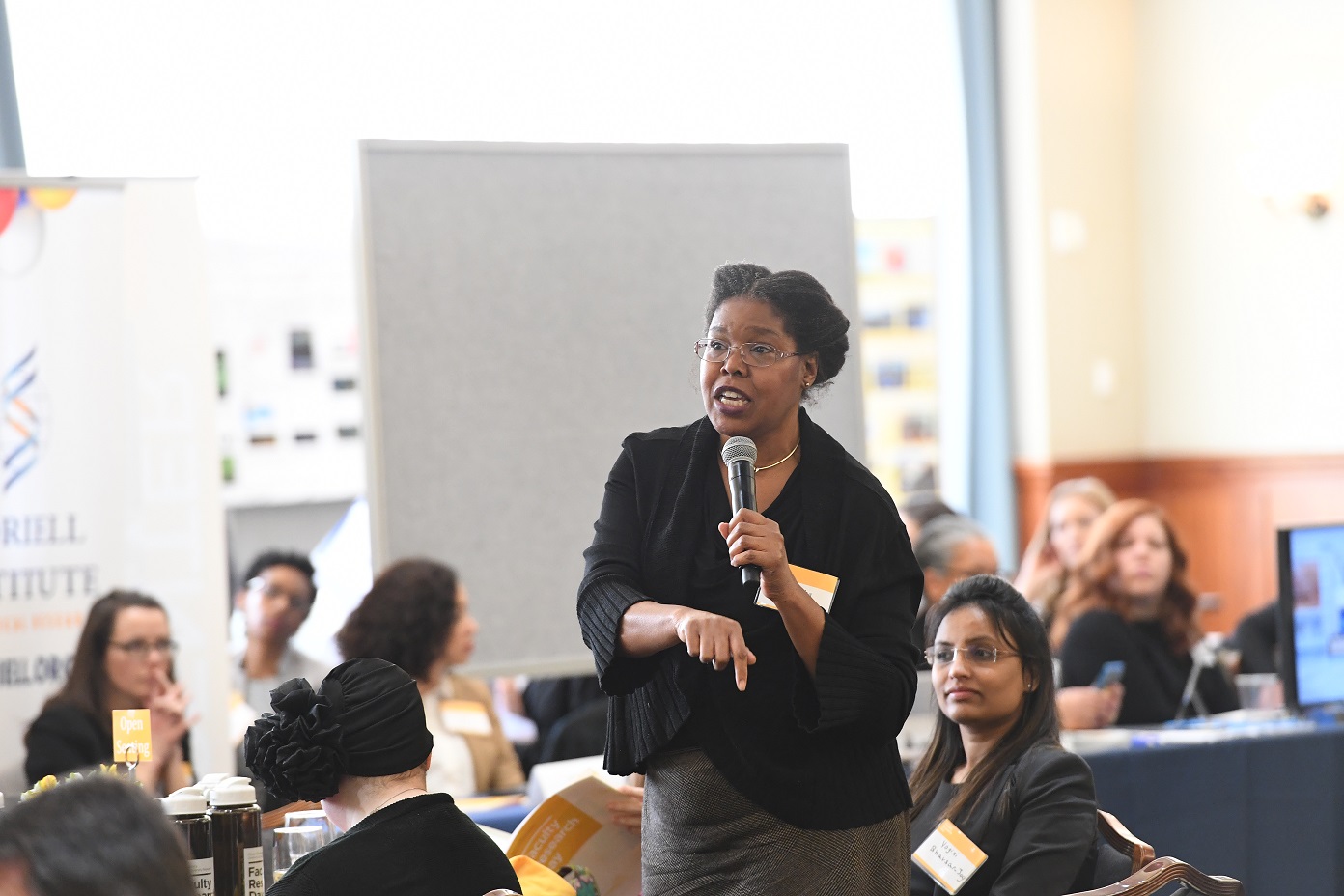 Dr. Tabbetha Dobbins, Rowan's vice president for research, will work on a project to improve university support for Black physics students.
When Dr. Tabbetha Dobbins learned COVID-19 disproportionately kills more Black people in the United States, her internal alarm bells rang. 
The Rowan University physicist had just completed a two-year project with the American Institute of Physics TEAM-UP task force to identify the systemic changes needed to increase the number of Black graduates with bachelor's degrees in physics and astronomy. 
Now, as Dobbins worked from home due to the pandemic, she wondered: How are Black physics students impacted by campus closures across the country? And how can universities better support them?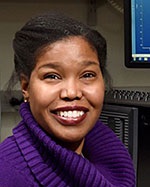 Those questions are driving Dobbins' latest research, backed with a one-year, $136,000 RAPID grant from the National Science Foundation. Recently appointed as Rowan's vice president for research and dean of the Graduate School, Dobbins will work on the project with a team of researchers from across the country. 
In its November 2019 report, the TEAM-UP task force found African American students have the same drive, motivation, intellect, and capability to obtain physics and astronomy degrees, compared with students of other races and ethnicities. Factors that contribute to fewer Black physics graduates include significant financial challenges and the lack of a supportive, welcoming environment in many departments. 
"The idea of TEAM-UP has always been not to fix the student, but to fix the environment that the student is in," Dobbins said. "We need to come up with the evidence and then we need to understand what support structures can be put in place." 
It's important work because "lives will be changed by increasing the relative percentage of these students who enter the technical workforce after having completed the Bachelor's degree," Dobbins proposed. "The future job outlook in the STEM disciplines in the U.S. is promising, and access to these careers will provide the potential for a secure and stable financial future." 
Taylor Douglas, '19, is pursuing her master's degree in physics at the University of Central Florida. The Willingboro resident was drawn to the discipline as a Rowan undergraduate after connecting with faculty like Dr. Nathaniel Nucci, who tried to get students with different backgrounds to work together. Dobbins became her informal mentor, and introduced her to other Black physics students around the country.
Often the only Black student in male-dominated classes, Douglas fought the feeling that she didn't belong. 
"I aligned myself with the right people, with the right mentor," Douglas said. "I had to do that. If I didn't, I don't know that I would be in academia anymore." 
Though prompted by the pandemic, Dobbins expects her findings could be used to better support students undergoing other crises such as the death of a close family member, serious illness, the effects of mass incarceration on families, or the deportation of one or both parents.   
Dobbins' collaborators include co-principal investigator Dr. Thomas Searles, assistant professor of physics and astronomy at Howard University; Dr. Edmund Bertschinger, professor of physics at Massachusetts Institute of Technology; Arlene Knowles, TEAM-UP project manager; Sekazi Mtingwa, president of the Interdisciplinary Consortium for Research and Educational Access in Science and Engineering, and Maria Ong, TERC research scientist and director of Project SEED.