Rowan junior named a top undergrad researcher in chemistry
Rowan junior named a top undergrad researcher in chemistry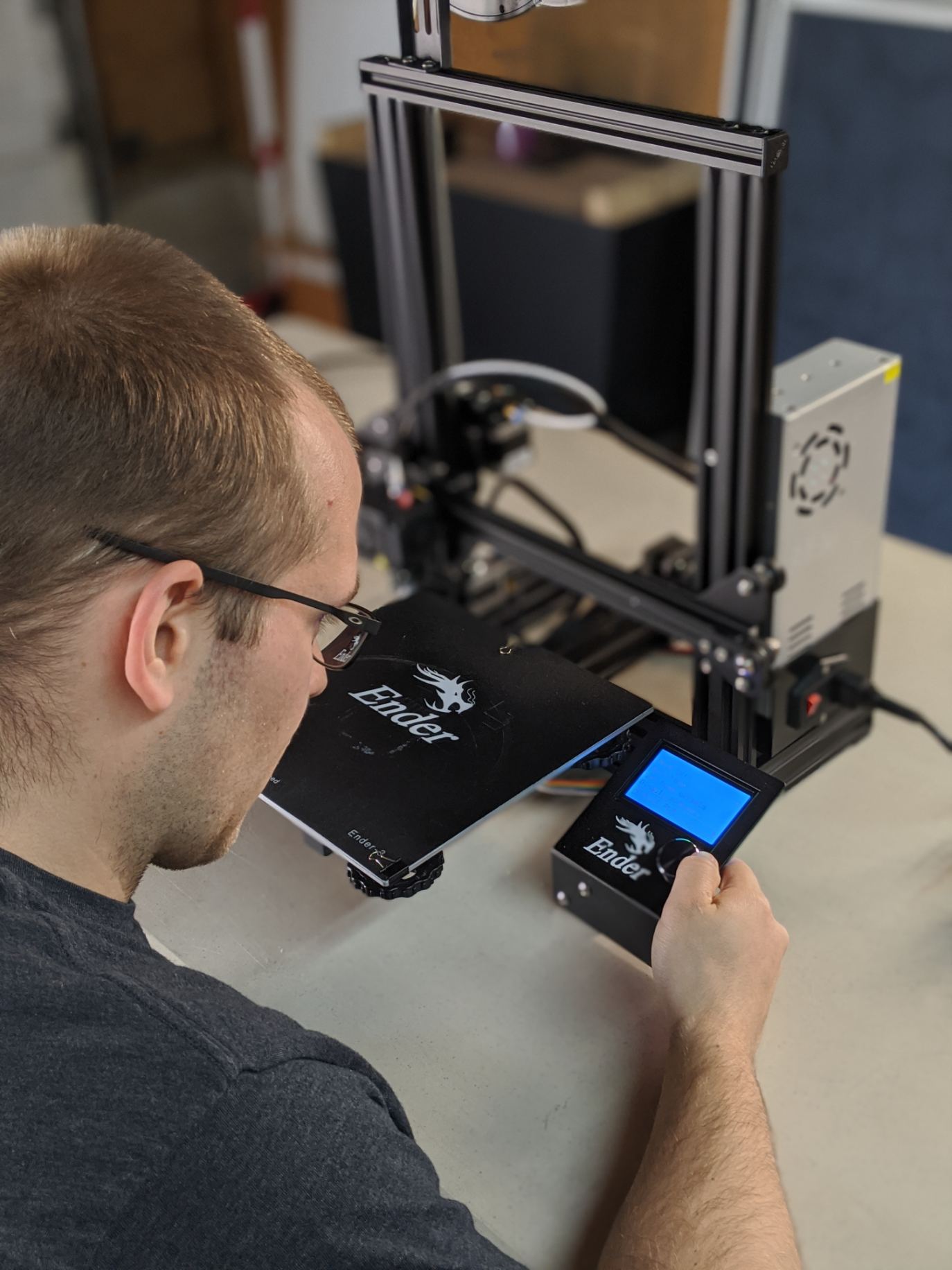 Joshua Davis, a Rowan University junior, works in the lab of Dr. James Grinias, assistant professor in the Department of Chemistry & Biochemistry.
A Rowan University student has received the prestigious Eastern Analytical Symposium Undergraduate Student Research Award for 2020.  
Joshua Davis, from Swedesboro, New Jersey, is one of four students nationally recognized for their work in the field of analytical chemistry. Awardees are selected by an independent jury of experts from nominations received from the scientific community at large.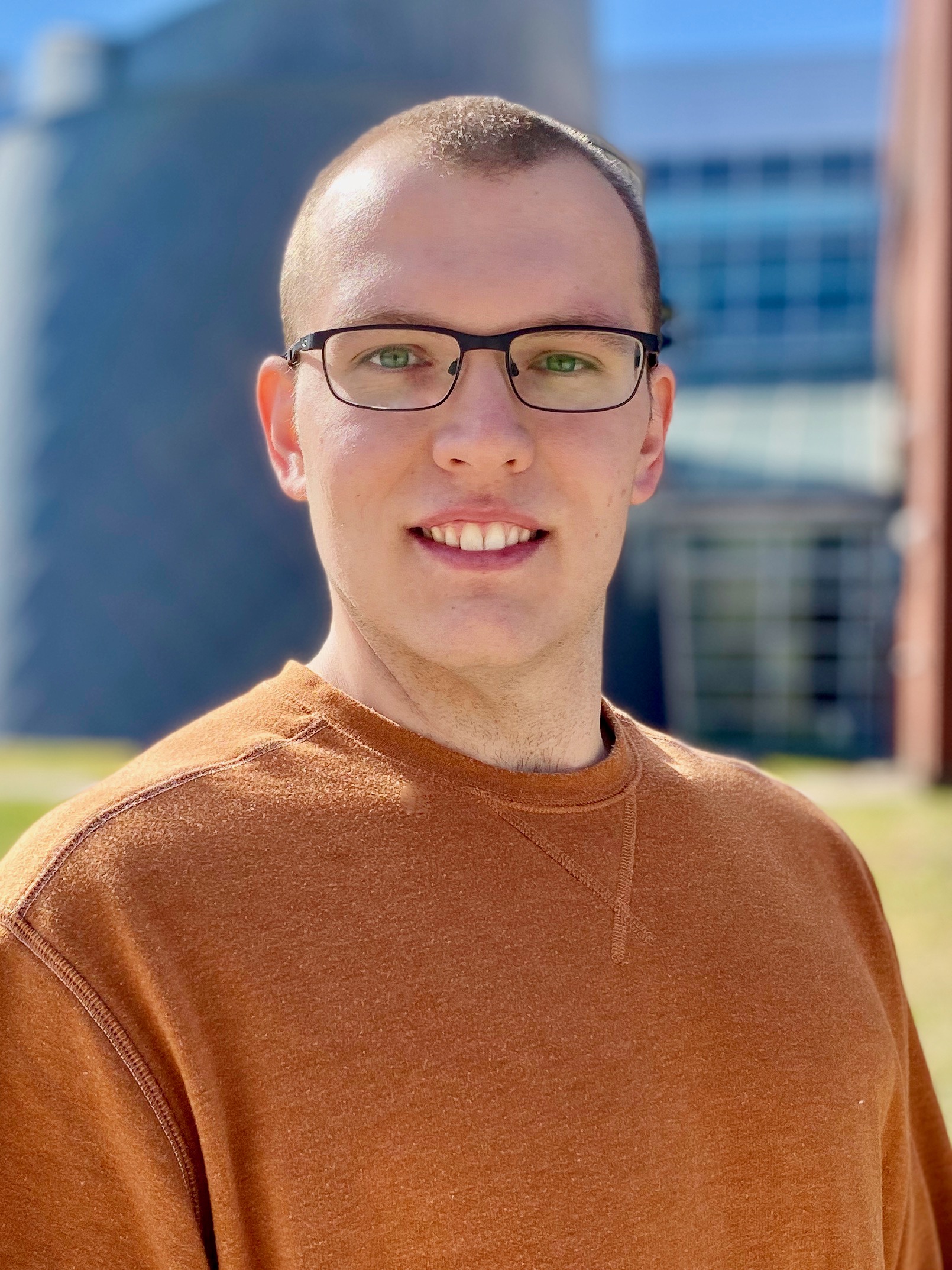 Davis was nominated and selected for his outstanding work developing novel microfluidic devices designed for both point-of-care clinical diagnostics and fundamental studies related to breast cancer metastasis. His efforts have been partially supported through a Restek Academic Support Program grant.
The award selection committee also appreciated Davis's efforts during the COVID-19 pandemic. This spring, he was part of a collaborative team of Rowan University faculty and students that created 3D-printed face masks to address a shortage of personal protective equipment for South Jersey's health care workers and emergency responders. 
Davis will receive an honorarium, travel expenses to the November 2020 Eastern Analytical Symposium in Princeton, a plaque, and the opportunity to present his work at the symposium.
Rowan University President Dr. Ali Houshmand praised the College of Science & Mathematics for preparing Davis.
"This is truly impressive and a testament to the high level of undergraduate research that takes place in the College," Houshmand said. "Congratulations to Josh and the entire Chemistry faculty." 
"For two years in a row, the Eastern Analytical Symposium has recognized a Rowan University undergraduate for research excellence," said Dr. Beena Sukumaran, Rowan's vice president of research. "We are so gratified to know that our students' hard work and dedication in the lab are earning the respect they deserve. Joshua Davis' award exemplifies what we value at Rowan, which is the integration of undergraduate students in research."
For the past two years, Davis has been working in the laboratory of Dr. James Grinias, assistant professor in the Department of Chemistry & Biochemistry. His research focuses on how to reduce the size and cost of pumping mechanisms for analytical devices.
Traditional devices are still very large and require samples to be taken in the lab. Davis believes his research on reducing the size of microfluidic devices is important, "because it enables chemical and biological analytical costs to be reduced while obtaining results similar to those found with benchtop equipment."   
"The thing that makes Josh special is his strong work ethic and his relentless dedication to excellence," Grinias said. "He works so hard to finish 'just one more experiment' to really make sure that his new microfluidic devices are working properly or to confirm that the data truly answers the questions he is asking." 
Davis values the opportunity to do laboratory work as an undergraduate. 
"To do undergraduate research, in my eyes, is very important because it bridges the gap from fundamentals learned in the classroom to the application of what is being studied," Davis said. "It allows you to gain the experience that you will need to solve problems in a job setting or in graduate school."   
In turn, Grinias values Davis' contributions in the lab. 
"He is technically gifted and has taught himself many engineering-related skills that we need for our research, that I myself did not possess," said Grinias. "His ultimate goal is the success of the project and he will not rest until he achieves it."
In addition to this honor, Davis was named Rowan University's Department of Chemistry & Biochemistry winner of the American Chemical Society Undergraduate Award in Analytical Chemistry for 2020.
Davis plans to continue his research during his upcoming senior year at Rowan. After graduation, he plans to pursue graduate studies in analytical chemistry.
"His true goal in the pursuit of a career in analytical chemistry is to help others, a trait I truly admire in him," said Grinias.
Davis is the second student from Rowan University to receive this award. Samuel Foster, also a member of the Grinias lab team, won the award in 2019. Foster graduated with a B.S. in Chemistry in May 2020 and will begin his graduate studies in analytical chemistry this fall at Rowan University.