Calling all Profs!
Calling all Profs!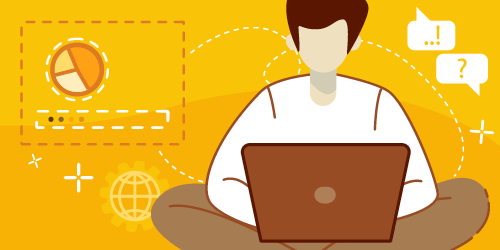 When it comes to serving and connecting with students, it's full speed ahead at Rowan University this summer.
"We are in active mode through the summer," says Rory McElwee, vice president for student affairs, noting that the COVID-19 pandemic has made staying in touch with students this summer absolutely essential. "Everyone is working toward providing high-quality educational opportunities and well-being support for our students."
The Rowan Retention Planning Group--comprised of representatives from University Advising, the Wellness Center, Student Life, the Office of Career Advancement, and the Division of Diversity, Equity and Inclusion (DEI)--meets regularly to ensure that Rowan students have the supports they need to succeed and thrive.
Student Ally Network
Tantamount to that has been the work of the Rowan Student Ally Network, a group of more than 80 University employees—from secretaries to professional staff members to vice presidents to deans—who have checked on students to ensure they have the services and supports they need to thrive.
When Rowan went to online learning in March, the network connected with students requiring assistance and supports. Since then, the Student Ally Network has referred students to various University offices, including helping them to secure CARES Act funding. According to McElwee, more than $3 million was provided to students.
But more than referring them to services, the Student Ally Network also has connected with students via phone and email just to let them know they're on the minds of University community, says Erin Hannah, associate director ofStudent Support Services
"We reached out to 3,000 individual students," says Hannah. "We've spoken to students who are working a whole lot more because their parents have been sick or lost their income because of COVID-19, students with housing issues, and students with anxiety about online learning.

"We're making sure we're connecting them with resources. Everyone has stepped up and chipped in," Hannah continues, noting that the care and dedication of staff and administrators exemplifies the University's student-centered spirit.
Some Student Ally Network members, such as Rowan field hockey coach Michelle Andre, other members of the Athletics administration and others in the Ally Network, penned and mailed personal notes to students.
"It was absolutely a group effort," says Andre, a two-time Rowan alumna. "It was just a way to give a little bit of extra attention to our students."
Virtual summer fun
A host of University offices is helping students stay engaged through summer programming. Events and programs include, among others:
- "We Are Not OK: Injustice, Action, and Healing Series," virtual discussions offered by DEI aimed at identifying the root causes and persistence of systemic racism and oppression in the nation. DEI's Office of Social Justice, Inclusion and Conflict Resolution also is offering monthly film or book clubs.
- Virtual workshops on resume building, securing internships, interviewing, job seeking, networking, choosing graduate schools, and other topics, offered by Career Advancement through its Job Search Series Workshops.
-Chill & Chat virtual sessions presented each Friday at 11 a.m. by Healthy Campus Initiatives, virtual counseling sessions through the Wellness Center, virtual PAWS for a Break BYOP (Bring Your Own Pet) "Yappy Hours" presented by the Shreiber Family Pet Therapy Program, and "A Space to Heal: Racial Healing During Unrest Dialogue Series," virtual gatherings to share thoughts, feelings and reactions during these challenging times.
- Virtual group fitness classes, including "Prof Strong," yoga and Pilates, as well as gaming tournaments, presented by Campus Recreation.
- Virtual activities, including, among other events, entertainment, trivia nights, bingo and the first virtual game tournament, featuring Super Smash Bros Ultimate, hosted by Student Center & Campus Activities.
- "Thriving throughout the Summer," an online initiative from Student Success Programs, offering information and supports to students seeking assistance during the summer months.
"All of the people who serve students in the fall and spring are working for them throughout the summer," says McElwee. "We're mindful of our students' well-being and we feel it's more important than ever to maintain their engagement with the University. We want to make sure students are aware that there are many resources and many good things to do."