Rowan faculty aim to create machines that can teach themselves
Rowan faculty aim to create machines that can teach themselves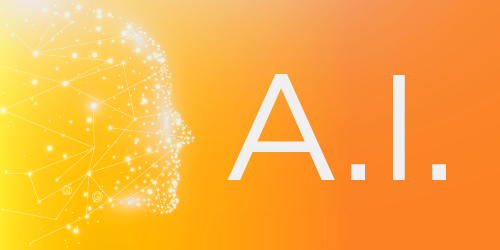 Can robots, self-driving cars, drones and other "intelligent" machines one day learn from their mistakes? 
Rowan researchers Dr. Ghulam Rasool, assistant professor of Electrical & Computer Engineering, and Dr. Nidhal C. Bouaynaya, professor of Electrical & Computer Engineering and associate dean for research and graduate programs for the Henry M. Rowan College of Engineering, are tackling that question with support from a recent $500,000 National Science Foundation award for the project, "Self-Assessment and Continual Learning on Edge Devices (SCenE)." 
The engineers are examining ways to improve artificial intelligence systems and machine learning algorithms that lie at the heart of modern technology, in particular the development of autonomous technologies. 
Despite the promises and potential of autonomous technologies, there is a bottleneck for practical expansion into real-world systems. Most existing AI systems are limited by the knowledge they have gathered during training and are unable to build prediction capabilities beyond what they have previously learned.  
As a result, such systems can't adapt to perpetually changing environments and are thus considered untrustworthy. This requires continuous maintenance and tuning in order for systems to remain relevant. The goal of this project is to develop a rigorous, scalable learning framework that will enable AI systems to self-assess their performance and continually expand upon their prior knowledge.  
"For a system to be truly 'intelligent,' it must feature learning frameworks that are aware of their own limitations, have an expandable knowledge base that can successfully address failures after deployment, and have capabilities to operate in a continuous and dynamic real-world environment," said Rasool, the project's principal investigator. 
The project has potential to improve health care, intelligent transportation systems, surveillance, severe weather and flood monitoring, aviation and rotorcraft safety, agriculture, vegetation and endangered species monitoring, and smart and connected communities.  
Their work could also impact academic research, and help advance regional and national economic development. Over the next three years, the researchers will work with numerous government and industry partners, including: the Federal Aviation Administration; the U.S. Department of Transportation (through the University Transportation Center program in collaboration with Rutgers University); the City of Camden; Lockheed Martin; Siemens, Inc.; Advanced Micro Devices, Inc.; D2K Technologies, and TransDAC, LLC. 
The project also facilitates a partnership with Atlantic Cape Community College to disseminate research developments and findings with students and the region's developing workforce. The project team will share results, algorithms, source code, and hardware configurations with the public through open-source, data-sharing platforms upon completion. Graduate and undergraduate students will have opportunities to assist in the research. 
"Dr. Rasool and Dr. Bouaynaya are working to enhance the quality and reliability of artificial intelligence. That effort is at the forefront of autonomous technologies" said Dr. Stephanie Farrell, interim dean of Henry M. Rowan College of Engineering. "The College is very excited to see where their research and partnerships take them." 
The research focuses on machine learning algorithms and new AI techniques that are key to developing the next generation of autonomous technologies, said Dr. Beena Sukumaran, Rowan University's vice president for research. 
"Rowan University values research that is cutting edge and has potential for industrial collaboration," Sukumaran said.