Rowan graduates first class of Engineering Entrepreneurship majors
Rowan graduates first class of Engineering Entrepreneurship majors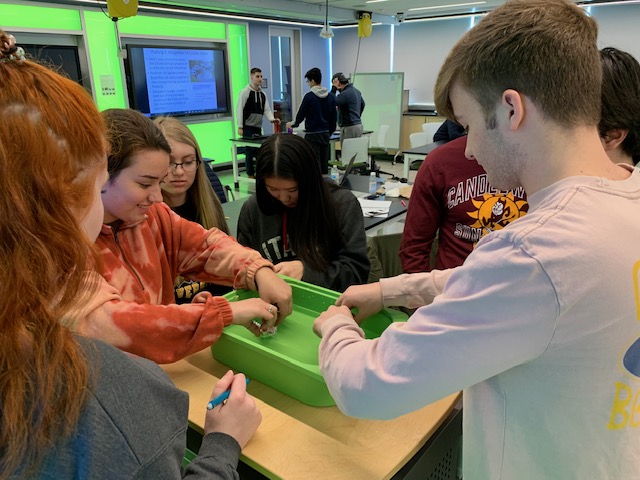 Students work on a foil boat challenge in Dr. Cheryl Bodnar's Freshman Engineering Clinic II class.
Engineers innovate. They test and refine. And some know how to do that cost effectively, and with customers in mind. 
The Henry M. Rowan College of Engineering graduated its 20th class this spring, along with its first crop of Engineering Entrepreneurship majors. While the college strives to instill a sense for business in all its budding engineers, the Engineering Entrepreneurship program digs those skills in deeper yet.  
The degree blends elements of engineering and business smarts, and was designed for students interested in developing and commercializing new ideas, or for students interested in technical sales, project management, or serving as innovators within existing organizations.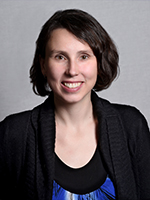 "It's not something you typically see in an engineering program," said Dr. Cheryl Bodnar, associate professor of Experiential Engineering Education Department (ExEEd), who oversees the program. "They're an asset, I think, for a company that's looking for someone with a technical background, but also can speak the business language that organizations need today."  
"Companies thrive in designing new innovative products that actually meet the needs of end users," Bodnar added. 
Matthew Strauss, a 22-year-old from Marlboro, Monmouth County, enrolled in the program at its start four years ago. Interested in engineering since he was in middle school, Strauss took a chance on the new program. 
"I was pretty open," Strauss said. "My dad has been involved in sales his whole career, so I've been surrounded by that. I wanted to get a business mindset, as well." 
In his engineering clinic course and later as a research assistant, Strauss helped develop two educational games, one of which secured funding for further development from the National Science Foundation. The games were designed to promote communication, collaboration, and coordinated problem-solving.
"I feel that Rowan, especially with offering the clinic programs and the different research I've done, gave me more of a real-world experience with school," Strauss said. "It's good to see these things come to fruition." 
Before he retired from industry and joined Rowan's ExEEd as a faculty member, Bruce Oestreich oversaw 1,200 engineers as a director at Boeing. An engineer himself, he picked the best communicators among them to strengthen the company's supply chain and sift through technical details. 
"You're going to help us get a better contract and a better deal," he told them. Now, as a professor, Oestreich sees a niche in the market for graduates with the Engineering Entrepreneurship degree. 
"It's a different way of thinking," Oestreich said. 
Such employees are valuable for a start-up venture, or a multinational corporation, said Jeanne Nevelos, executive director of the South Jersey Technology Park.
"Having the fundamental skill sets in engineering is phenomenal for a career, but so is understanding how the business side works: how they think, how they approach innovation and technology, how a customer might view a particular product. Marrying the two together is very powerful," Nevelos said. "The business side is what drives the bottom line for companies."
The program's flexibility is designed to fit students' needs and interests, noted Dr. Stephanie Farrell, interim dean of the college. 
"We're seeing this range of career paths, which is really great," Farrell said, adding her congratulations to the new graduates. "We're very excited. This is a real milestone."