Air Force veteran aims high, graduates with 2nd Rowan degree and honors
Air Force veteran aims high, graduates with 2nd Rowan degree and honors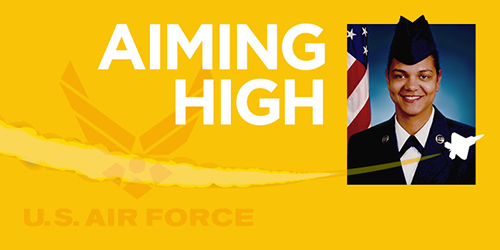 For Kristina Wallace, simply being back on campus was disorienting, a major stressor.
Wallace, who graduated Rowan in 2008 with a degree in law & justice, then served six years in the United States Air Force, was not only a "non-traditional" student when she returned to college in 2018. She was also a veteran wrestling with her own war experience and the deep emotional wounds of losing friends she'd served with. She was several years removed from a university setting and, frankly, bewildered by what she returned to.
And who wouldn't be.
In the years since she graduated, so much had changed. It wasn't simply that Rowan's enrollment had grown so much, virtually doubling since she'd last been on campus, but the place was so physically different. From the development of Rowan Boulevard to the creation of schools, colleges, a Fossil Park, and an expanding West Campus, the university she knew had morphed into something else.
"Coming back there was so much more isolation than before," said Wallace, a Logan Township resident who played basketball for Rowan while getting her first degree. "There was a group of people you were around all the time who you had common interests with."
Building on Air Force experience
Wallace said she wasn't as committed to her undergraduate studies the first time around as she might have been but made up for it with her second degree, a Bachelor of Science in Geographic Information Science with a minor in Community and Environmental Planning. She's graduating with a 3.9 GPA.
She attributes some of her renewed commitment to maturity and experience, much of it directly connected to the classified job she held as a geospatial intelligence analyst for the Air Force, work that she's building on with the new degree.
While she cannot discuss details of her Air Force work, Wallace, working with Global Hawk drones and U2 fixed wing aircraft, provided intelligence to field operators carrying out missions.
"There are things you see that you can't do anything about," she said. "We were expected to have no emotions and to just move on to the next mission. But you do feel things."
Unfortunately, she said, bottling up feelings has consequences, and they deeply affected her and friends with whom she served.
"There's a stigma in the military where you need to be strong and some people can't handle not talking about what they've experienced," she said.
Back on campus
The transition from military life to a civilian one can be fraught for any sailor, soldier, marine or airman, but Wallace, after initially enrolling in computer science courses, found comfort and camaraderie among her classmates and teachers in the GIS program. The program, offered through the School of Earth & Environment, provided a direct connection to the work she loved serving her country, difficult though it could be, and the civilian life she wanted.
She joined Geo Club, became president of its subsidiary, the Youth Mappers Club, and built new bonds, connected neither to her life in the military nor to her former Rowan life as an undergraduate athlete.
"I really wasn't one to integrate myself into school but when I decided to join the GEO club they welcomed me with open arms, and it felt amazing," she said.
From a technical point of view, she said, some of the material covered in her GIS classes far exceeded that of the training she received in the military. At Rowan, she didn't just apply technology to a challenge but studied the theory on which it was built.
"That would have been very useful in the military," Wallace said.
As for her plans, Wallace has not ruled out graduate school but is ready to enter the civilian work force.
"There are tons of opportunities for GIS analysts," she said. "There are county jobs, municipal jobs, opportunities with marine life. I may even look out west, helping to manage forest fires and resources."