Rowan University revises admissions policies in response to COVID-19 crisis
Rowan University revises admissions policies in response to COVID-19 crisis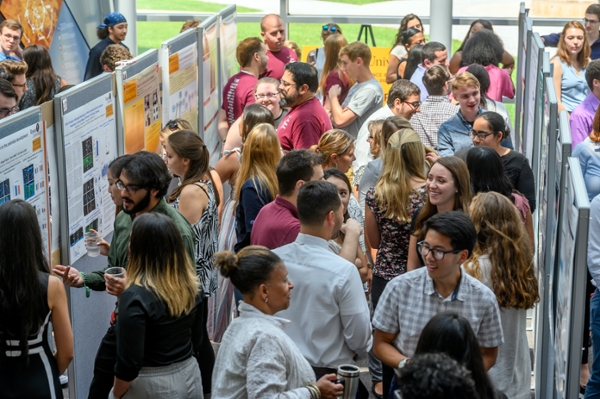 As the coronavirus and COVID-19 continue to affect virtually every aspect of society, colleges and universities across the U.S. have begun to address such issues as admissions, housing and in-person versus online instruction.
Rowan University, which like most institutions moved to an online format for the duration of the Spring 2020 semester, this week announced changes to its admissions policy, changes that will affect virtually every new student who comes to the institution this fall including transfers and freshmen.
For Fall 2020, changes to Rowan's admissions policies are as follows:
Students transferring to Rowan from a community college or four-year institution will receive an admissions decision upon Rowan's receipt of the student's unofficial transcript, which may be uploaded directly through Rowan's application portal.
Because many SAT/ACT test dates have been cancelled, high school students applying for admission to Rowan may do so without submitting SAT/ACT test scores and an admission decision will be based on their high school transcript and Common Application. Those students admitted on a test-optional basis will still be considered for merit scholarships.
Rowan will waive the admissions fee for any student facing financial challenges due to the COVID-19 crisis.
Finally, while May 1 is unofficially known as National Decision Day – when many students commit to attending the college of their choice – Rowan has always considered that an arbitrary date and welcomes students to commit or confirm enrollment when they can. 
"In the last few weeks, the world has transformed in unexpected ways, and Rowan is changing with it," said Dr. Soumitra Ghosh, vice president for Strategic Enrollment Management.
"Our university prides itself on being nimble and entrepreneurial, and our new Admissions policies reflect that, as well as our desire to remove as many barriers as possible to incoming students," Ghosh said. "Though the pandemic has wrought vast changes, Rowan University leadership anticipates a return to normalcy sooner than later and changed its admissions policy so incoming students may prepare to start their college career as expected."
Prospective students may reach Rowan University Undergraduate Admissions by text at (856)-997-2999, email admissions@rowan.edu or phone at (877)-787-6926.