Rowan faculty help educators around the world convert classes online
Rowan faculty help educators around the world convert classes online
The COVID-19 pandemic has abruptly and dramatically changed the nature of teaching, at least for the foreseeable future. Faculty from all disciplines and at all levels are, by necessity, converting to online course delivery, often without formal training or experience in online learning.
To help faculty across the U.S. and around the world adapt in the short term, Professor Eric Liguori in Rowan's Rohrer College of Business, and Associate Professor Cheryl Bodnar, in the Department of Experiential Engineering Education (ExEEd) in the Henry M. Rowan College of Engineering, have joined colleagues from other institutions in a series of webinars and podcasts to share expertise in online course conversion.
Liguori, who is also executive director of the Rowan Center for Innovation and Entrepreneurship, says the need for such expertise is great in both the short and long term. He notes that, in the short term, many universities seek training and tools to help faculty respond quickly to salvage the semester's courses. In the long term, Liguori believes more focus may be placed on best practices and approaches that can be retooled to better fit online course delivery for the future.
"That won't all happen this semester, or even this year, as developing tools and best practices often requires a process that's informed by student input and a careful review of teaching outcomes," Liguori said.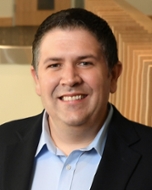 In late March, Liguori, Bodnar, and John Carrol University professor Doan Winkel led a webinar titled "Converting to a Virtual Classroom: Preserving 'Hands-On' Learning," which was hosted by KEEN for Engineering Unleashed. The recording of this webinar is available on KEEN's YouTube channel, and additional resources can be found on EngineeringUnleashed.com.
Liguori will lead four upcoming webinars and workshops for national and international organizations including the Academy of Management Entrepreneurship Division, the United States Association for Small Business and Entrepreneurship, the National Association for Community College Entrepreneurship, and the International Council for Small Business.
He believes it's most important that faculty view this moment as an opportunity to experiment with new tools for online collaboration, instruction and course delivery.
"I hope one major outcome of this pandemic is the creation of a more digitally-literate population of faculty and students. I expect that three years from now we'll look back and see a greater trend toward the use of technology in the classroom and the evolution of best practices relating to online education," he said.
The webinars led by Liguori, Bodnar and colleagues had more than 400 attendees from U.S. and international institutions in business, engineering, the humanities, the arts and the social sciences.
"It was pretty amazing to see how hard faculty around the world are working to ensure their new online course delivery methods are effective," he said. "Our goal was to shift the mindset from one of frustration to one more positively focused on the opportunity for innovation. What we found was a focus on making sure online instruction maintains the rigor and learning effectiveness needed for students to succeed."
Bodnar, whose ExEEd program hosts the College's Engineering Entrepreneurship major and First-year and Sophomore Engineering Clinics, said the key point of that first webinar was making sure faculty work together as a community.
"The idea was to crowdsource information that could benefit the population as a whole," she said. "One thing I learned was there's no one-size-fits-all for this situation."
She said faculty from virtually all institutions struggle with similar issues, such as students' access to basic technology, like a computer, when they're off campus.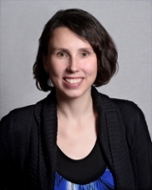 "The other thing we need to keep in mind is the home environments that students return to," Bodnar said. "For some, students need to navigate being around their parents or siblings on top of focusing on schoolwork.  These and other issues related to being at home can cause additional stress."
She said faculty agreed that there are a basic set of tips for students that would be helpful to their success. Tips shared in a Youtube video to engineering students by her colleague Juan Cruz, an Assistant Professor in ExEEd, include setting a schedule, setting up a work space of their own if possible, and setting realistic goals for each course so they can feel they're making progress.
"And they must schedule breaks," Bodnar said. "That's very important."
Liguori will lead another webinar, "Experiential Learning Online," hosted by the Academy of Management at 9 a.m. Friday, April 3. Panelists will include Winkel, himself and Craig Armstrong of the University of Alabama. Details on the webinar will be posted at  https://ent.aom.org/home.