Top honors: Biomedical engineering major named Goldwater Scholar
Top honors: Biomedical engineering major named Goldwater Scholar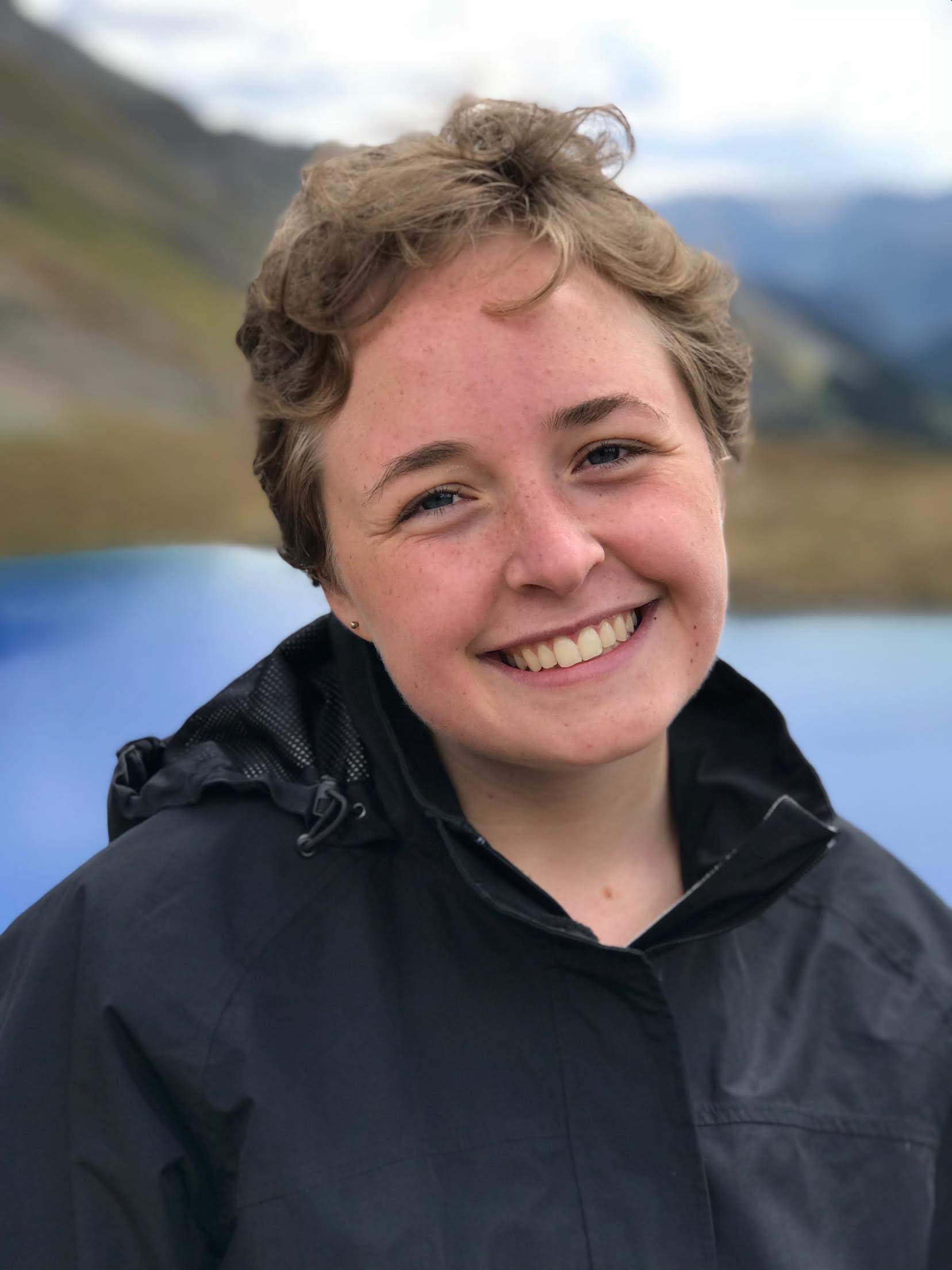 Kathryn "Katie" Driscoll is Rowan's fifth Goldwater Scholar.
A Rowan University sophomore has been named a Goldwater Scholar, one of the most prestigious honors given to undergraduates in the STEM fields. 
Kathryn "Katie" Driscoll, 21, is only the fifth Rowan student ever selected by the federally endowed scholarship program, and the third winner since 2017 from Rowan's Biomedical Engineering Department and the Bantivoglio Honors Concentration. Goldwater Scholars receive up to $7,500 a year to help cover tuition, mandatory fees, books, room and board.
"It's an amazing accomplishment, I'm very proud of her," said her research mentor, Dr. Sebastian Vega, assistant professor of biomedical engineering. "It's well deserved." 
"She's so interested in everything," said Dr. Lee Talley, dean of the Honors College. "She thinks globally, as well as locally. She is the one I would predict would make a really big difference in the world, because she thinks so much in terms of issues of policy. She's extraordinary." 
The award was welcome and surprising news for Driscoll, displaced from the Glassboro campus by the coronavirus pandemic and now studying remotely from her home in Durango, Colorado. 
A self-described "nerd," Driscoll almost didn't apply for the scholarship because she didn't think she was qualified. After graduating, she plans to pursue both a doctoral and medical degree. 
"My goal is to be able to start answering questions we haven't conceptionalized yet," Driscoll said. "We're just so limited by what we don't know."  
It's the first time she's lived with her parents and younger brother since she was 14, when the former competitive hockey player earned a full scholarship to attend an academically rigorous boarding school nearly 1,400 miles away. After graduating from Culver Academies in Indiana, she spent her gap year learning Arabic in Morocco with support from the U.S. State Department.
"Innately averse to debt," as she put it, Driscoll chose Rowan because of its affordability and educational quality. 
Recruited by Dr. Mark Byrne to join the Henry M. Rowan College of Engineering, Driscoll quickly embraced her new community. She works as a resident assistant in the Whitney Center, and mentors freshmen in the Honors College, as well as a high school student in Vega's research lab. 
Keenly interested in food insecurity, waste and supply chain issues, Driscoll now leads Rowan's Food Recovery Network, distributing food to area homeless shelters.
"The cool thing about Rowan is, you get out what you put in," Driscoll said. "It's very student-focused. If you're willing to put in the effort to do something, nobody is going to tell you no at Rowan." 
Indeed, it was her professors who told her, yes, she should apply for the Goldwater program. 
"A lot of our students are really impressive in a few areas," said Dr. Mary Staehle, associate professor and undergraduate program chair of Rowan's Biomedical Engineering Department. "Katie is able to integrate all the different areas of her life and academic career all the way around: her research activities in the lab, her successes in leadership, her outreach and service. She does all of it, and does all of it very well." 
Since reading about the field in a Forbes article at age 12, Driscoll has asked researchers questions about tissue engineering and regenerative medicine. In Vega's lab, Driscoll is already working on graduate-level research, developing dynamic biomaterials to evaluate how stem cells adapt to changing environments. 
She is an example of the intellectually curious and highly motivated students attracted to Rowan, said Byrne.
"We have the best and brightest faculty here, solving major problems in various fields," said Byrne, Biomedical Engineering's founding department head. "What Rowan does is give students the opportunity to be involved in solving those problems, and not in a superficial way. They are vital members of those teams."
"If that student is put in the right environment," said Byrne, "they can soar."