Supporting one another, celebrating Prof Pride and sharing experiences through Student Affairs Blog
Supporting one another, celebrating Prof Pride and sharing experiences through Student Affairs Blog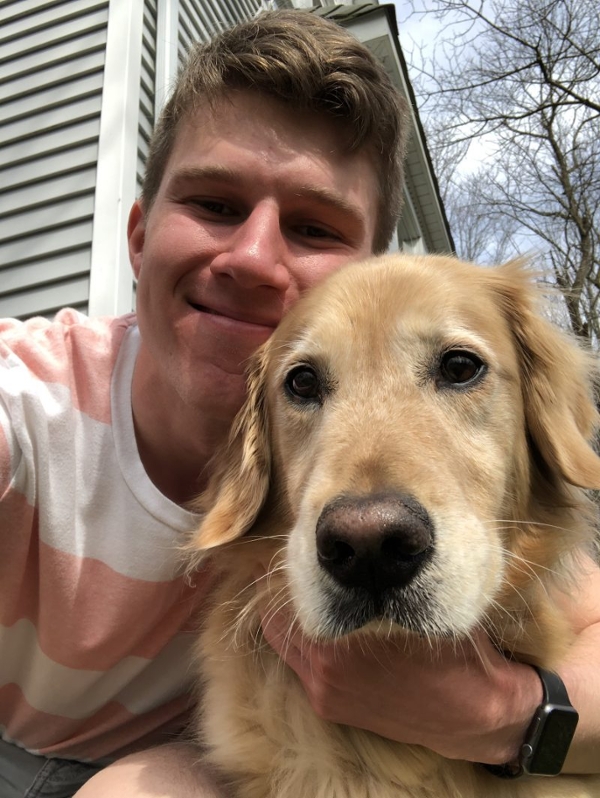 Jason Russack writes about his life with Riley
Throughout the COVID-19 crisis, Rowan students have pulled together and made adjustments to help keep themselves, their loved ones, faculty and friends safe during this period of historic uncertainty.
Like Rowan, New Jersey, our nation and humanity itself, our students are resilient, and they're not only getting through the crisis but writing about their experiences, routines, struggles and triumphs on the popular Rowan Student Affairs Blog.
Written for and by Rowan University students, the blog features entries on a wide variety of topics, relating passions and progress through humor and helpful, personal experiences.
If, like most of us, you need a quick pick-me-up, start with Rowan at Home, which features such entries as the importance of "me time" (Autumn Gittinger, senior communication studies major), how students structure their day in the temporary new normal (Nicole Cier, senior writing arts major), bonding with one's dog (Jason Russack, sophomore civil & environmental engineering major), and keeping up on a strong suggested reading list (Paige Stressman, secretary of the Writing Arts Club).
Dig a bit deeper and you'll find hundreds of great entries under such headings as Central Jersey (It Exists!), Future Freshman and Future Transfer.
Write on!