Rowan engineering expert's work among world's top five for 2020
Rowan engineering expert's work among world's top five for 2020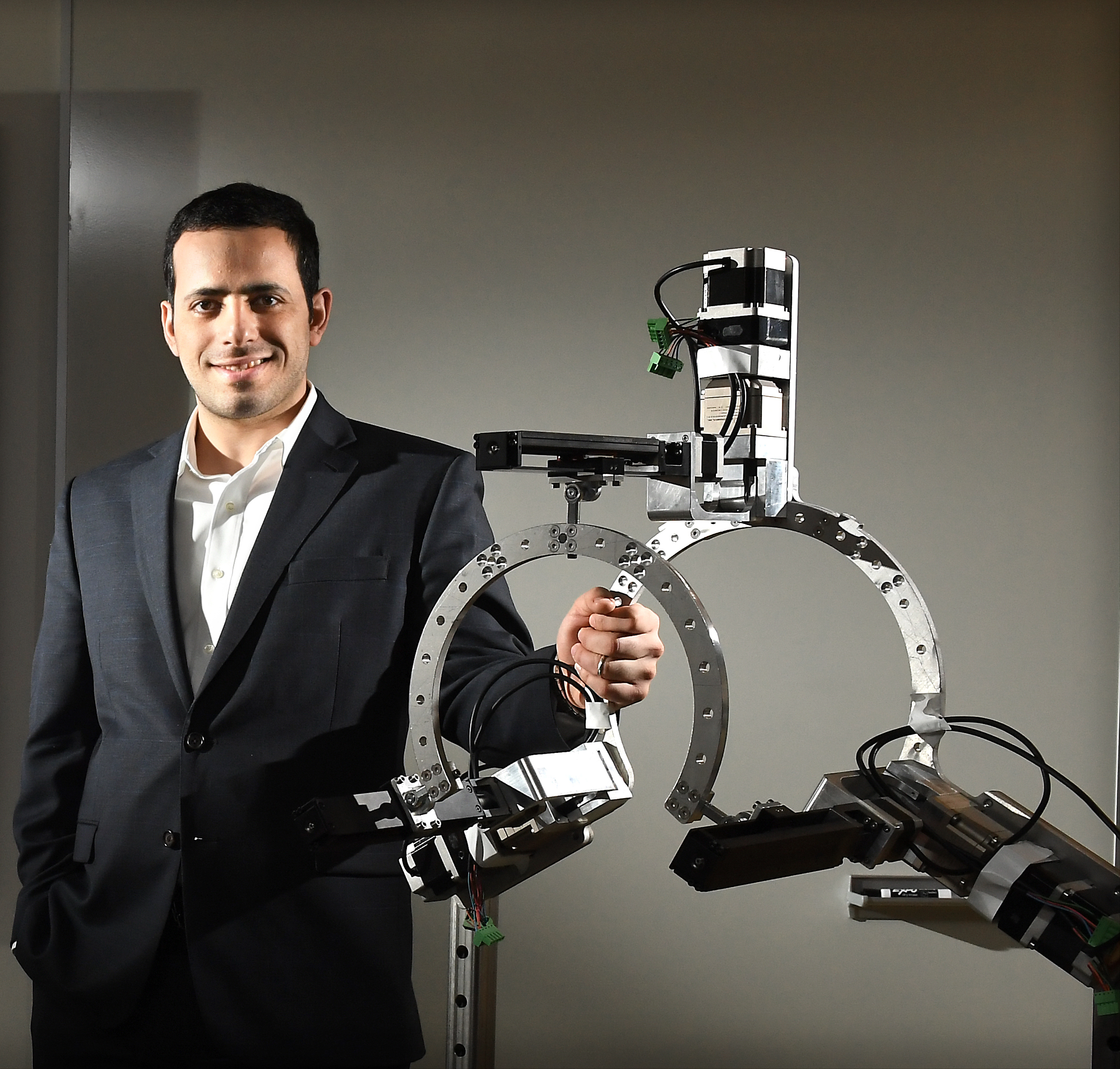 Mohammad H. Abedin-Nasab, Ph.D., is editor of Elsevier's "Handbook of Robotic and Image-Guided Surgery," and an assistant professor at Rowan University.
A Rowan University faculty member's work has been selected this year as a finalist for the 2020 PROSE Awards.
The Handbook of Robotic and Image-Guided Surgery, edited by Dr. Mohammad Abedin-Nasab, is among five books nominated as finalists in the subject area of Engineering and Technology.
Granted by the Association of American Publishers, the awards are among the most prestigious in the publishing world, and annually recognize the very best in professional and scholarly publishing. A panel of 19 judges reviewed more than 630 entries in this year's competition, and chose 157 finalists across 49 subject categories.
Abedin-Nasab teaches in the Department of Biomedical Engineering at Rowan University. His 744-page handbook compiles state-of-the-art systems and methods for robotic and computer-assisted surgeries. He gathered contributions from 169 researchers from 19 countries. The guide covers 38 chapters and includes 659 figures and 61 videos.
Published by Elsevier, one of the leading scientific publishers in the world, the handbook took more than two years to complete. Many chapters were written by both engineers and surgeons.
"To be among the five finalists in the very broad category of Technology and Engineering is a great honor for me," said Abedin-Nasab.
Dr. Jacques Marescaux, the first surgeon to perform tele-robotic surgery in the world, offered high praise for Abedin-Nasab's work.
"The handbook is an up-to-date, state-of-the-art of mechatronics applied to surgery, with great iconography and supplementary video material," said Marescaux, professor of surgery at the University of Strasbourg, France. "It is a fantastic achievement of a very demanding task."
Abedin-Nasab's work was also recognized by Dr. Russell H. Taylor, a Johns Hopkins engineer who led the early development of medical robotics technology and computer-integrated surgical systems.
"This book reflects something of a way point in the evolution of surgical technology from hand tools whose manipulation relies almost exclusively on a surgeon's own senses, memory, and appreciation of the patient state to a three-way partnership between surgeons, technology, and information to enhance clinical care," Taylor said.
Abedin-Nasab's research specialties are in surgical robotics, robotics, biomechanics, and nonlinear modeling. He focuses on both basic and applied research endeavors to ensure his work is consistently relevant to the scientific community, as well as to the healthcare system and medical robotics industry. He is passionate about the development of novel technologies for application in critical areas of biomedicine, including clinical research and surgery.