LaTosha Brown to speak at 15th annual Rosa Parks Luncheon at Rowan University
LaTosha Brown to speak at 15th annual Rosa Parks Luncheon at Rowan University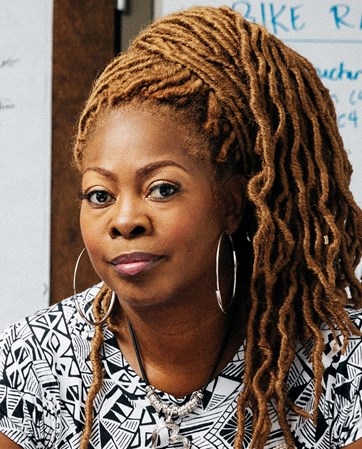 LaTosha Brown, co-founder of the Black Voters Matter Fund, is this year's speaker at the 15th annual Rosa Parks Luncheon on Wednesday, Feb. 26, at 11 a.m. in the Eynon Ballroom of the Chamberlain Student Center at Rowan University, 201 Mullica Hill Road, Glassboro.
Black Voters Matter Fund is a power-building, southern-based civic engagement organization that played an instrumental role in the 2017 Alabama Senate race.
Brown also is a current fellow at Harvard University's Kennedy School of Government. As principal owner of the Atlanta-based TruthSpeaks Consulting, Inc., a philanthropy advisory consulting firm, Brown has served as a consultant and adviser for individual donors, government, public foundations and private donors for more than 25 years.
The event, hosted by Rowan University's Africana Studies program, is open to the public. Tickets are $65 and are available through Feb. 24. To purchase tickets or for additional information, visit https://shop.rowan.edu/department/690
The Rosa Parks Luncheon honors the contributions and legacy of Parks, an American Civil Rights activist. Proceeds from the luncheon go to the Dr. Gary Hunter Scholarship for deserving undergraduate students at Rowan.