"MythBuster" Adam Savage to deliver 2020 Commencement address
"MythBuster" Adam Savage to deliver 2020 Commencement address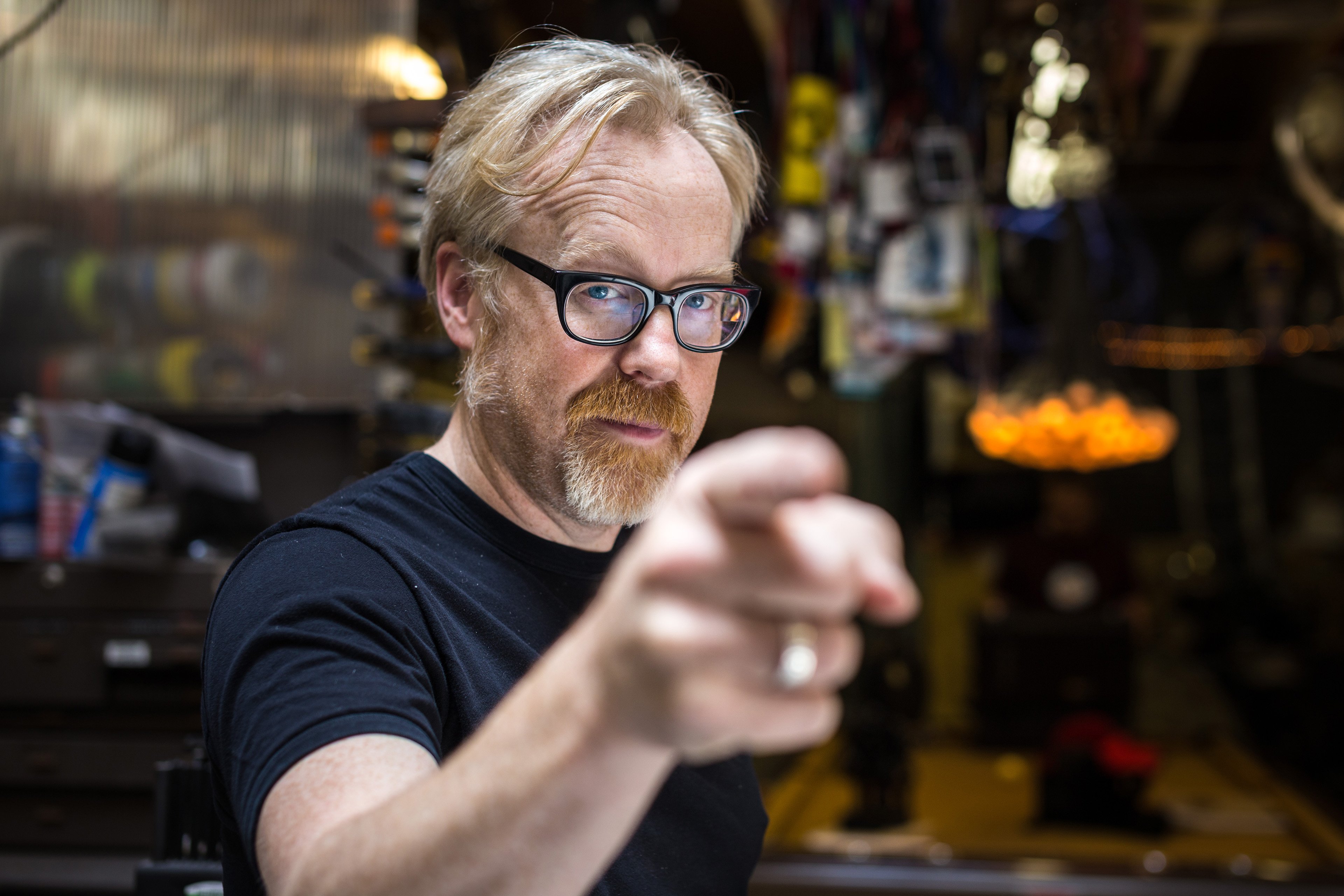 Adam Savage, world-renowned TV host, author and special effects expert, will soon have another descriptor: Commencement keynote speaker.
Best known as the former co-host (with Jamie Hyneman) of the television series "MythBusters," Savage will deliver Rowan University's Commencement keynote address Saturday, May 9, in Coach Richard Wackar Stadium.
A multimedia specialist, Savage in 1993 turned his concentration to special-effects, honing his skills through more than 100 TV commercials and a dozen feature films including "Star Wars Episode I: The Phantom Menace," "Galaxy Quest" and the "Matrix" sequels.
A decade later, Savage became, along with Hyneman, co-host of "MythBusters," a Discovery Channel juggernaut that ran from 2003-2016. Over 14 years, the "MythBusters" team produced 279 episodes, conducted 2,950 experiments, busted 1,015 myths and collected eight Emmy nominations – all in the name of science.
Savage will receive an honorary Rowan University Doctor of Science degree during the Commencement program.
Now leading a new series, "Savage Builds," on Discovery, he also stars in and produces content for his website Tested.com, including behind-the-scenes deep dives into blockbuster films. The recipient of an honorary doctorate from the University of Twente in the Netherlands for popularizing science and technology, he also received the Outstanding Lifetime Achievement Award in Cultural Humanism from Harvard, is an honorary member of Sigma Xi, a prominent research society, guest edited Popular Science and Wired magazines, and was a TED keynote speaker at SXSW.
In 2019, Savage completed his first book, "Every Tool's a Hammer," which chronicled his life as a "maker."
"It's an exploration of making and of my own productive obsessions, but it's also a permission slip of sorts from me to you," he said. "(It's) permission to grab hold of the things you're interested in, that fascinate you, and to dive deeper into them to see where they lead you."