Philadelphia Business Journal names Dr. Houshmand to its "Power 100" list 2019
Philadelphia Business Journal names Dr. Houshmand to its "Power 100" list 2019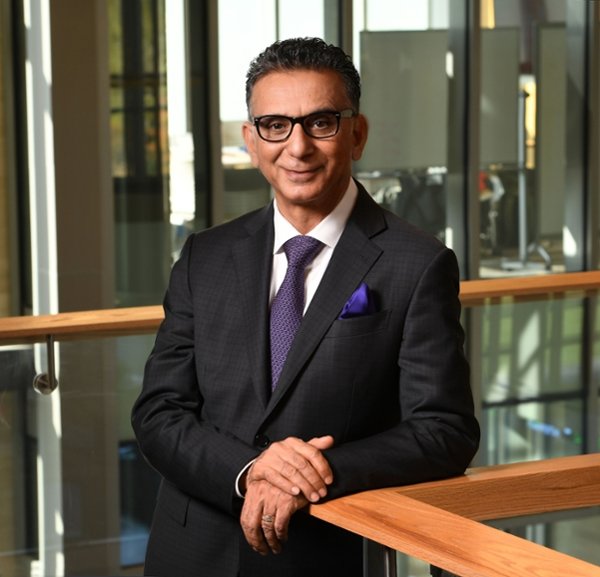 The Philadelphia Business Journal has named Rowan President Ali A. Houshmand to its prestigious Power 100 List, "a guide to the region's most influential people."
In selecting Rowan University's seventh president for a fourth consecutive year, the Journal noted that "Ali A. Houshmand helped transform a former sleepy South Jersey university into a school that looks entirely different than it did just 10 years ago. As Rowan's student body doubled to nearly 20,000, Glassboro's downtown has been transformed into a vibrant restaurant and retail center and its university-sponsored research levels have skyrocketed. Much of the recent success can be tied to Houshmand, who grew up impoverished in Iran and has used his energetic and politically savvy leadership style to help the University drive economic growth throughout the region."
Business Journal editors noted that selecting the 100 men and women for this year's list, who appear in the magazine in alphabetical order, was no small feat.
"Power can be defined in different ways," editors wrote. "Influence. Respect. Skill. Effectiveness. The Philadelphia Business Journal editorial team sat down this summer to compile our annual Power 100 list and set out to identify the movers and shakers displaying many of those characteristics."
In addition to the Philadelphia Business Journal Power 100 list, Houshmand, in March, was named for the second year in a row to the NJBIZ  "Power 100" list, a compilation of business, political and education leaders whose work, vision and passion are shaping the Garden State.