A future for esports at Rowan
A future for esports at Rowan
Rowan University is on its way to establishing an esports program.
"It really is an area that encompasses everything…arts and science and engineering and mathematics and coding," Rowan President Ali A. Houshmand said. "That's the beauty of it."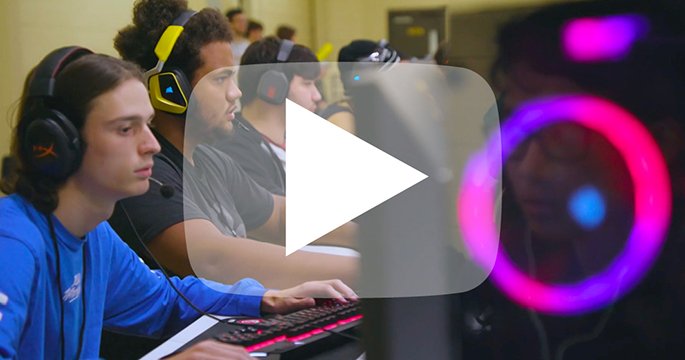 The University's eports program was featured recently on NBC10's sports program.
Earlier this semester, Rowan and Nerd Street Gamers, the national network of esports facilities and events dedicated to powering competitive opportunities for gamers, announced a unique partnership to develop one of the region's largest collegiate esports gaming and academic programs.
Under the partnership, Rowan is working with Nerd Street Gamers to develop curricula relating to the esports industry, establish internship opportunities and create club and varsity-level teams.
Nerd Street is investing more than $1 million to construct a 7,500-square-foot gaming facility on Rowan Boulevard. According to Christian Kunkel, who leads university partnerships for Nerd Street, the facility will be one of the largest in the country.
"Kids are going to come and play games in the evening. But, during the day, Rowan faculty are going to use it as a classroom," Houshmand said. "Our faculty are working very, very fast to put together very advanced degree programs in the areas of gaming and coding so that we can offer them very soon. To me, these are kids that are going to run the future economy of this country."