Rowan's Gephardt honored as Eminent Engineer
Rowan's Gephardt honored as Eminent Engineer
Giving back to the next generation is something Dr. Zenaida Otero Gephardt works at daily--and not just in the classroom. That's just one of the reasons the American Institute of Chemical Engineers (AIChE) selected the Rowan University associate professor of chemical engineering as the recipient of this year's Eminent Engineer Award.
A role model for Latina girls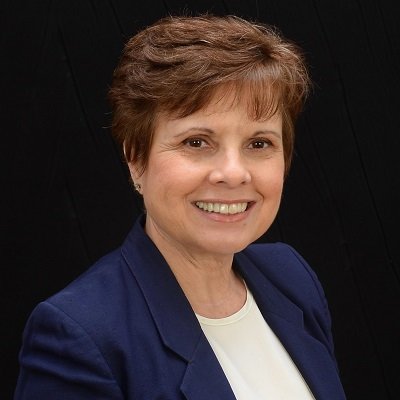 The award recognizes achievements on a number of different fronts, including distinguished service to the engineering profession and mentorship of engineers who are part of an underrepresented minority in the discipline. Having served Delaware-based nonprofit empowerment and advocacy organization Girls Inc. for more than 10 years – currently, as Chair of the Latina Initiative and previously Chair of the Board of Directors – Gephardt certainly has that covered.
"As a little girl, I came to the United States as a refugee from Cuba," said Gephardt. "It has always been important to me to give opportunities to people who would not have access to them otherwise."
A diverse and impressive career in experimental design
It takes more than service and mentoring to receive the Eminent Engineer Award. Technical accomplishments are also crucial. Gephardt's distinguished career in experimental design and data analysis has allowed her to work in applied research in a wide variety of engineering applications, ranging from water filtration to the use of radiation to sterilize food products. In fact, she can't choose just one project as the highlight of her career.
"Every project, whether theoretical or applied research, has its own highlight moment," she said. If she had to choose a particularly memorable project, a collaboration with salmon farmers and the Universidad Cátolica Sede Coquimbo in Chile several years ago is a top contender. Through a process called supercritical extraction, she and her team were able to extract from a plentiful source of algae a natural antioxidant that could be used as a safe and effective food dye.
Recognition throughout her career
The Eminent Engineer Award is one of many honors Gephardt has received. In 2009, she accepted the Lindback Distinguished Teaching Award, Rowan's highest award for teaching excellence. In 2011, she was honored with the AIChE's Institute Volunteer Award for the entire Delaware Valley region. YWCA Delaware, of which she is previously served as a member of the Advocacy Committee, recognized her with the Advancement of Women Award in 2013. Yet Gephardt, a Rowan professor since 1989, remains humble.
"I'm grateful beyond what I can express," she said, of receiving the Eminent Engineer Award. Having served on the local chapter of the AIChE, as vice chair and then chair, she said, "This honor was awarded by my colleagues, people who know my work and know me as a person" – and that makes the recognition all the more meaningful.
Gephardt is a vocal proponent of giving back and being a role model – "not only as engineers, but as global citizens," she added – and she credits the help that she herself received from others for a great deal of her success.
"Receiving this award makes me realize how much mentoring and help I've gotten along the way," she noted. "I'm celebrating the mentors and colleagues who have helped me, because I wouldn't have this work, or this life, had it not been for them."
Gephardt will accept her award at the AIChE 2019 Annual Meeting in Orlando on Nov. 11, during which she will give a presentation about the importance of community and inclusion in getting, as she put it, "the best talent from all places."