Art Prof Ohanian, internationally acclaimed political cartoonist, wins Berryman Award
Art Prof Ohanian, internationally acclaimed political cartoonist, wins Berryman Award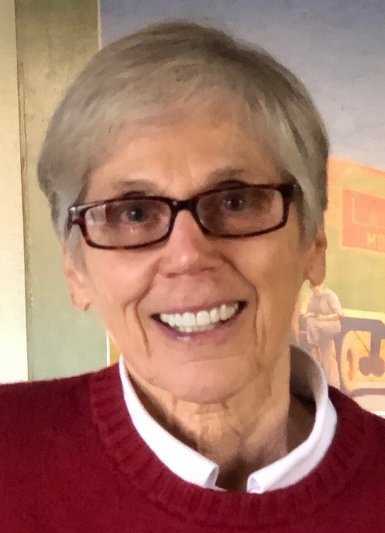 Rowan Professor Nancy Ohanian
The National Press Foundation has announced that Rowan Professor Nancy Ohanian, whose syndicated political illustrations publish in some 250 newspapers each week, has won the Clifford K. and James T. Berryman Award for Editorial Cartoons.
Though syndicated, Ohanian is the first full time educator to win the Berryman since the NPF launched its awards program nearly 30 years ago.
A full professor in the Department of Art within Rowan's College of Communication & Creative Art (CCCA), Ohanian will be honored during an awards ceremony in Washington, D.C., Feb. 13 for a body of work that has skewered elected officials from both major parties but that have found a particularly rich target with President Donald Trump.
Her first illustration of the president came following his June 16, 2015, announcement to run where, in New York's Trump Tower, he spoke derisively of Mexican immigrants. Her resulting illustration imagined Trump in traditional Mexican sandals, a too small sombrero and a multi-hued pancho.
"It was an experiment, to see what I can do," she said. "I won't draw Trump without satire."
For Ohanian, the perfect illustration can start with a symbol, such as the sombrero and pancho, or an old-fashioned fedora with a "Press" credential stuck in the band as she did in a cartoon skewering Trump's attacks on the media.
 "As a political cartoonist, everything can be a symbol," she said. "There's a difference between looking at an object as its identity and seeing it as a symbol that might imply something else."
Ohanian produces, on average, one cartoon per week for publication around the globe.
Syndicated through Tribune Content Agency since 1980, Ohanian launched her illustrating career as a pen & ink artist with The New York Times in 1974 and produced satirical political cartoons for various other organizations, including the Los Angeles Times, before coming to Rowan to teach in 1992.
Though she finds a particularly rich source of inspiration in the current president, Ohanian has produced cartoon sendups of Democrats Hillary Clinton and Massachusetts Sen. Elizabeth Warren as well as independent Vermont Sen. Bernie Sanders.
She also drew a pen and ink portrait of former President George H.W. Bush that, she said, resides in his presidential library, and painted the official portrait of Rowan President Ali Houshmand with his hand on the Constitution that hangs Hollybush Mansion.
Though her work is published every week, Ohanian said she rarely looks for it in print, lest she'll find a mistake that's, more likely than not, obvious only to her.
"Every now and again I'll see one of my drawings quite by surprise," she said. "I'll look at it critically to see if I still like it, to see if there is anything I wish I'd done differently."
The National Press Foundation honors journalists each year in 11 categories including editing, mental health reporting and coverage of Congress.
Ohanian, who teaches figure drawing and representational drawing at Rowan, said she submitted five pieces published over the previous 12 months for consideration in the editorial cartoon category.
Art Department Chair Skeffington Thomas said Ohanian, who through her work challenges elected officials, continues a tradition in America that once was the province of Benjamin Franklin, whose 1754 "Join or Die" cartoon in the Pennsylvania Gazette rallied the colonies to unify against England.
"The idea of expressing current ideas through cartoons has a history that goes back hundreds of years," Thomas said. "Nancy is a master in teaching drawing and that's essential in illustrating, whatever side of the political spectrum you're on."
Said CCCA Dean Sanford Tweedie, "that Nancy is the first full-time educator to win this award in its nearly 30-year history speaks not only to her prominence in the field and the skill of her artistry, but also to her tremendous dedication to her craft. Nancy has a keen eye for capturing the political moment through imagery that is both dynamic and compelling."
In making their announcement, judges for the NPF said: "Nancy Ohanian's work is a masterful exercise in composition. Her powerful images exhibit a high degree of technical skill, creating unforgettable visual satire."
View Ohanian's work at https://www.nancyohanian.com/.