Henry M. Rowan College of Engineering to open new building Jan. 26
Henry M. Rowan College of Engineering to open new building Jan. 26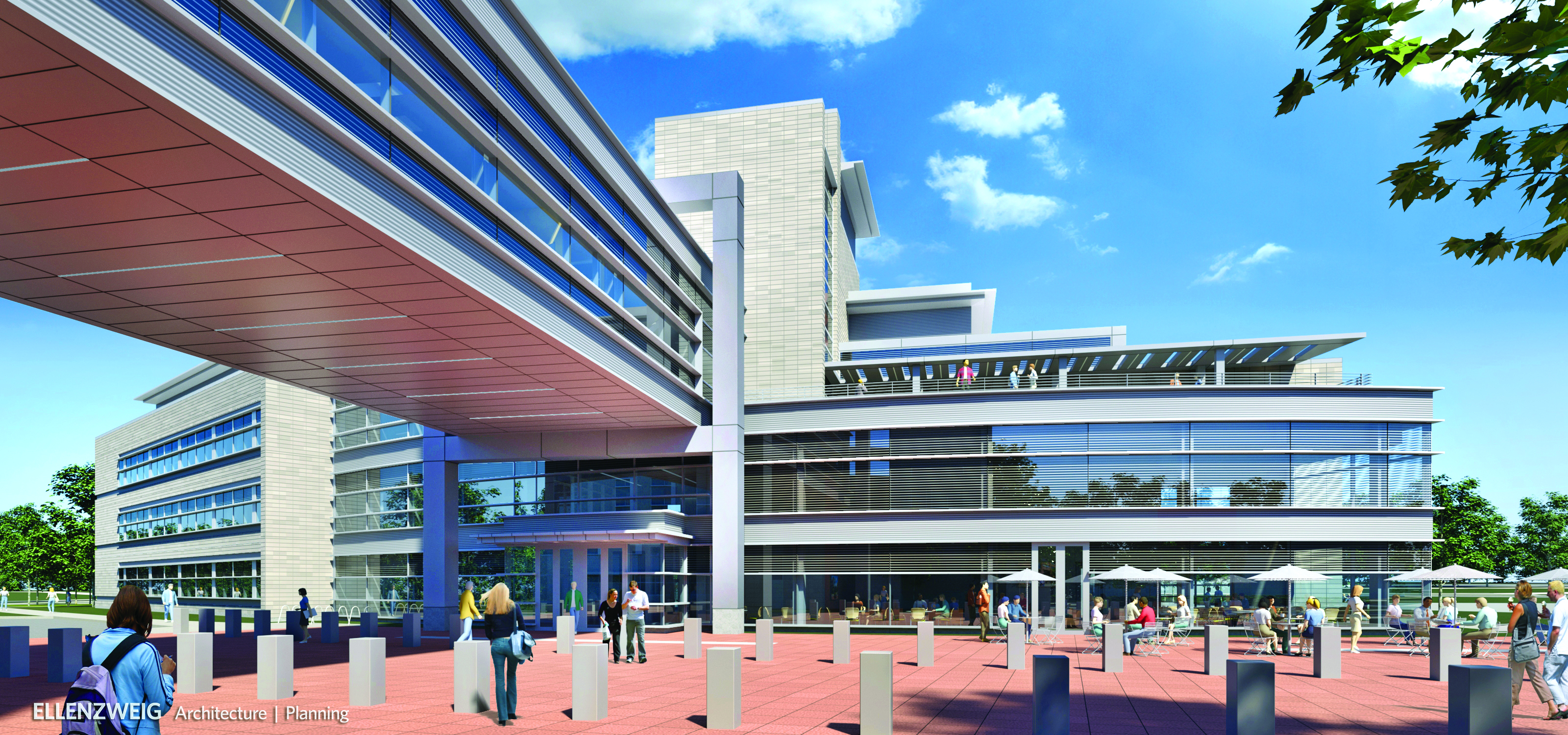 The Henry M. Rowan College of Engineering at Rowan University will hold the grand opening of its newest building – Engineering Hall – on Thursday, Jan. 26 at 1:30 p.m. The new facility is adjacent to the College's existing building, just off Bowe Boulevard in Glassboro.
Connected to the first building of the Engineering campus via a third-floor bridge, the 88,000-square-foot, three-story addition will allow the College to educate its current population of 1,488 students, which is nearly double its enrollment from five years ago. The College expects to grow at more modest rates, with an anticipated enrollment of undergraduate and graduate students of 2,000 by 2023.
Increasing enrollment
"Rowan University has built a national reputation as a leader in engineering education in a relatively short timeframe," said Dr. Ali Houshmand, president. "This new building enables us to significantly increase the number of students and also allows us to partner with even more companies that want to work with our faculty and students."
The $70.6 million structure was funded in part with $46 million through the 2012 New Jersey Building Our Future Bond Act and by bonds issued by Rowan.
The referendum was the first bond act to support construction at New Jersey higher education institutions in two decades. The State presented Rowan with the second-highest amount of funding.
Special features
The facility includes:
Experiential Engineering Education Department  "Maker Spaces" for Undergraduate Projects
Dedicated Research and Teaching Laboratories for Biomedical Engineering and Electrical Engineering
Student Collaboration Rooms (13) and Extensive Student Common Spaces
Project Laboratories for Automotive Engineering Activities
Water and Environmental Engineering Project Laboratories
Among the building's features are first-floor project labs that open to the outdoors, making extended space available for work on a variety of projects such as automotive engineering, solar arrays and drone technologies; a sustainability wing, where students can focus on such fields as alternative energy; designated lab space for specific departments; designated space for freshman and sophomore clinics; biomedical engineering laboratories for research and education; space for STEM (science, technology, engineering and mathematics) outreach initiatives; and water and hydrology, cell culture, and wireless communication labs.
Expanding offerings
Dr. Anthony Lowman, dean, noted that classrooms will accommodate a maximum of 36 students and labs a maximum of 24, in keeping with the College's commitment to undergraduate education.
"Rowan Engineering from its creation has emphasized minds-on, hands-on learning," Lowman said. "Our new building will allow us to expand our offerings and expose our students to contemporary concepts in state-of-the-art facilities, while continuing to provide the small learning environments, cross-discipline collaborations and research opportunities that prepare Rowan Engineering students to be engineers and leaders in their professions."
The building, which took about 18 months to construct, also includes a two-story dining/study/gathering space as well as outdoor space for students to study and meet. Rowan has completed the design and planning to retrofit and modernize the original College of Engineering building, Rowan Hall, with construction expected to be completed in the next 12 to 18 months.
The College offers bachelor's through doctoral programs, with bachelor's and/or graduate degrees in Biomedical, Chemical, Civil & Environmental, Electrical & Computer and Mechanical Engineering, and Engineering Management.
Highly ranked
In its 2017 rankings, U.S. News & World Report placed the College 22nd out of more than 200 schools nationwide where the highest degree offered is a bachelor's or master's degree.
South Jersey industrialist and philanthropist Henry Rowan and his wife Betty made the creation of the College possible when they donated $100 million to then-Glassboro State College in 1992 with the directive to revitalize engineering education.
"With the opening of Engineering Hall, the goal of Mr. Rowan to provide a first-class innovative engineering education in South Jersey continues – and expands," Lowman said.