Probing the origins of mass shootings
Probing the origins of mass shootings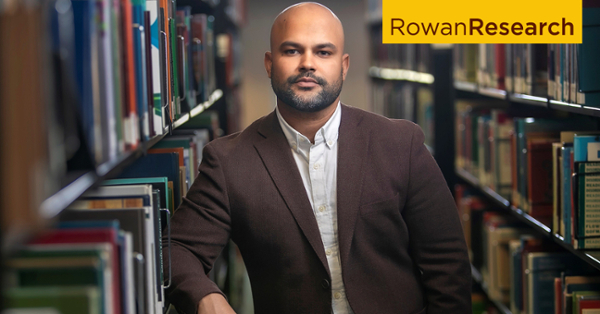 Dr. Joel Capellan uses data-driven prevention strategies to empower people.
Mass public shootings are incomprehensible crimes. But it's crucial to pinpoint their causes in order to prevent them, said Dr. Joel Capellan, assistant professor of law and justice studies in the College of Humanities & Social Sciences.
Mass public shootings are very different from family- or felony-related killings, said Capellan, Shooters' motivations influence how they prepare and attack and the number of people they kill.
Joel capellan, Ph.D.
CriminologistAreas of expertise:
 Statistics and spatial analysis, state-sponsored repression, segregation, mass public shootings, policing bias
More information
"Mass public shootings are shrouded in myths, partly because they get so much media attention," said Capellan, who received Rowan's Wall of Fame Award for Excellence in Teaching and an Outstanding Paper Award from the Journal of Crime and Justice. If prevention strategies are based on very extreme events, they probably will not be effective because typical mass shootings are very different from these outliers, he explained. Data-driven prevention strategies will be more effective.
In the last few years, Capellan expanded his work to Central America—training government and non-governmental institutions on crime prevention, data analysis, and policy evaluation and implementation. 
"Violence in Central America is at levels similar to conflict areas. Policymakers in the region are desperate to solve the violence crisis and are open to try out new strategies," Capellan said. 
"Through our work, we have been able to show that, with very little money, data-driven prevention strategies can have major effects on prevention. We are empowering people. We are collaborating with them to implement prevention strategies that are based on best practices and their experiences. At the end of the day, no one knows more of their problems than they do.
"We also emphasize evaluation. Most ideas that people think are great do not work because a rigorous evaluation plan is key to understanding if and why we are successful—and that allows for replication and scaling. This is extremely powerful and rewarding work."
Rowan University researchers are passionate about what they do. Find more at Meet Our Researchers.